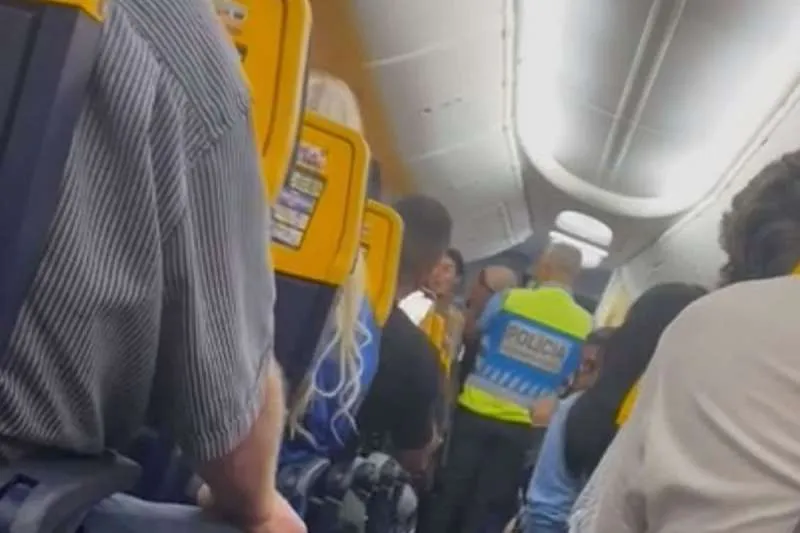 Nightmare on a flight to Tenerife: man urinates on seat 'because he was drunk'
A Ryanair flight from Manchester to Tenerife had to be diverted from its route and land in Porto Santo in Madeira on Sunday afternoon, after a "drunk" passenger decided to urinate on his seat, sparking a fight between several passengers because of his attitude.
According to eyewitnesses, a "wild passenger" began to insult people. "He was very drunk, very angry, and the crew, who treated everyone perfectly, politely asked him to stay quiet in his seat", however, he ignored what flight attendants were saying and started screaming.
At one point the man asked to go to the bathroom but was told that he could only go if he calmed down. "When the stewardess told him no, he got up, undid his trousers, and began to urinate right there in front of everyone, including children," say passengers.
When the pilot warned over the tannoy that they would be diverted if the man didn't calm down, he became even more aggressive, causing other passengers to start fighting with him, but fortunately, the crew managed to control it.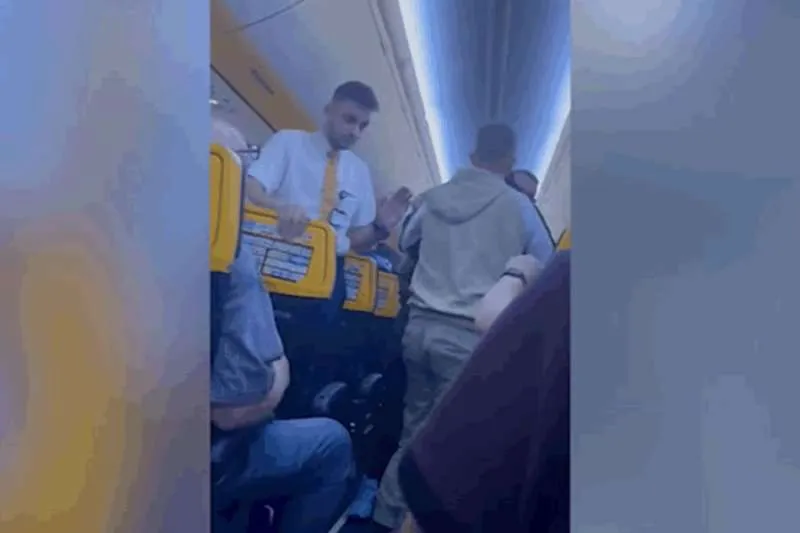 A Ryanair statement confirms that the pilot had no choice but to land in Porto Santa, where several passengers were removed from the plane by police. After a hefty delay, the rest were able to continue their journey and landed in Tenerife on Sunday night without further incident.
As a result of this man's actions, the flight scheduled to go to Manchester on Sunday evening at 7.30pm (FR4331), couldn't take off as the crew had exceeded their hours and passengers had to be put up in a hotel overnight until they left at midday on Monday, almost 15 hours late.
Other articles that may interest you...