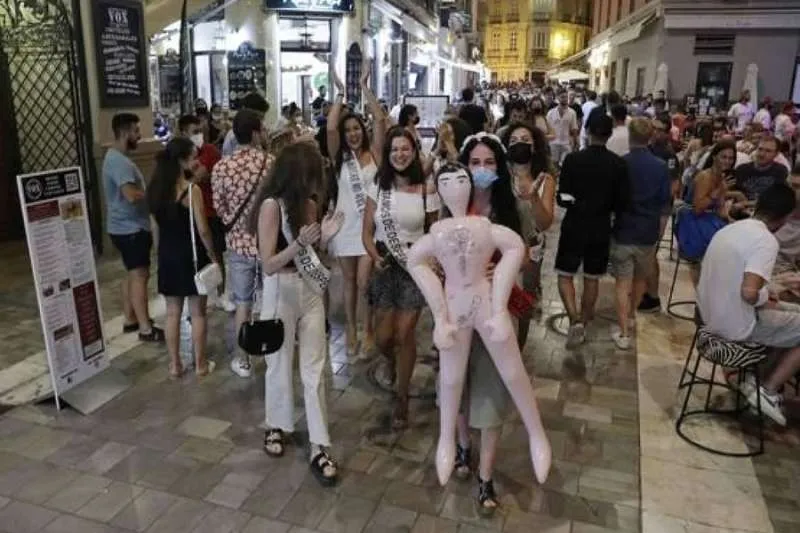 New rules against stag and hen parties being introduced in various regions of Spain
Malaga is the latest region of Spain that is implementing new rules aimed at stag and hen parties. There are already regulations in force against anti-social behaviour such as shouting and using megaphones at night, holding outdoor drinking parties, and urinating in the street, but there will now be new rules aimed specifically at those who visit the area to celebrate the end of someone's single days.
The new rules, which other areas of Spain have already implemented or are in the process of implementing, will mean that it will not be permitted to walk in the street without a top on or just in swimming trunks, bikini, or swimwear, or with blow up dolls or "elements of a sexual nature such as accessories that represent genitals," the text says.
According to the draft of the new rules, people breaking this new legislation will receive a warning from the Local Police, but if they don't stop, can be fined up to 750 euros which is the same amount as for vandalism, swimming in fountains or doing wheelies on bikes or tricks on skateboards in public/pedestrian areas.
The Malaga council says its aim is to ensure that local residents can live in peace. "The proliferation of certain types of behaviour in recent years, such as nudism, wearing nothing but underwear or carrying erotic items in public means that we have to introduce new regulations. Public spaces must be preserved as places where people can meet, coexist and enjoy their leisure time while respecting others," they said in a press release.
The new legislation is expected to come into force early in 2023 after they have been officially approved by the council, and have been on public display before being given the green light and implemented.
Many regions of Spain, such as Magaluf, are trying to clean up the image of their resort to attract a more affluent tourists and get away from the 'binge' drinking' culture. It's no secret that Tenerife is aiming to do the same, so is it just a matter of time before legislation like this is introduced in the Canary Islands?