More than 1,000 kilos of rubbish collected from the coast of Santiago del Teide
On Saturday (September 9th) more than 1,000 kilos of rubbish and plastics were collected by volunteers taking part in the "Coastal Cleanup 2023", organized by Landmar Hotels in collaboration with the Santiago del Teide Council, and various environmental groups from the area.
Participants in the event worked together to remove over 1 tonne of waste, which will no longer harm marine life along the coast. The activity featured various events throughout its course and concluded with the release of a turtle from the La Tahonilla Wildlife Recovery Centre, followed by a delightful paella for attendees.
The Santiago del Teide City Council wishes to express its gratitude for the involvement of the various organizations and associations, as well as the dedicated volunteers who took part in this initiative.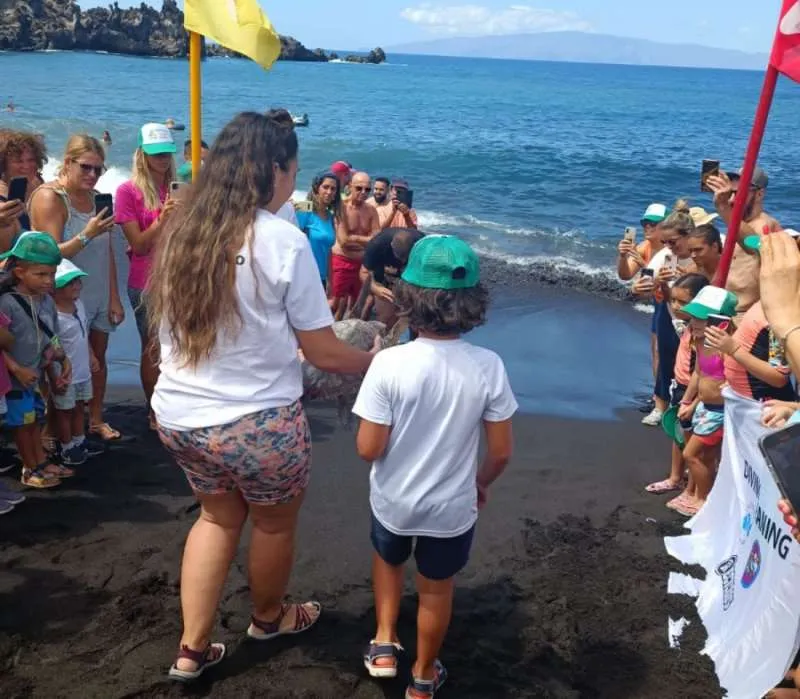 The primary objective was to contribute to the preservation of the marine environment and raise awareness among coastal users about the importance of adopting healthy habits for the ecosystem.
Other articles that may interest you...