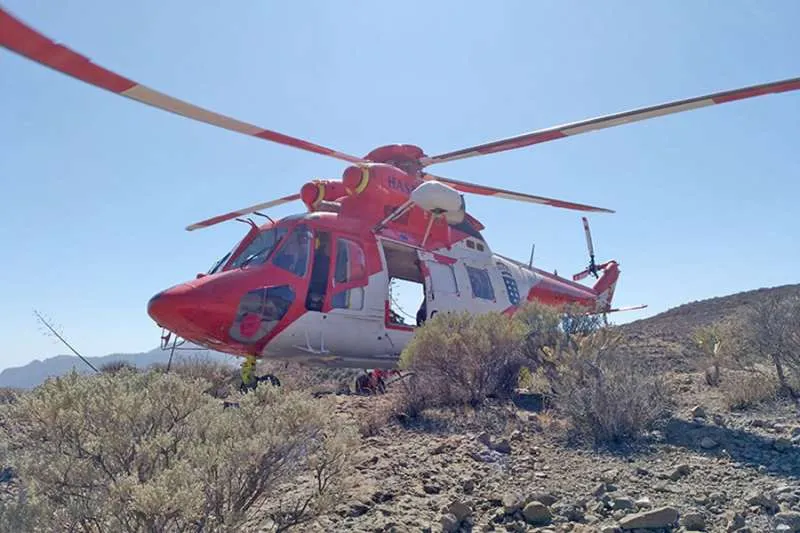 Missing tourist is found with sunburn, head injuries and very disoriented
The Guardia Civil found a missing 78-year-old Norwegian tourist yesterday (Monday), in the La Verga ravine, which is around 5km away from the resort of Puerto Rico where he was staying on holiday, suffering from sunburn, head injuries, and very disoriented.
A search and rescue operation was launched after his disappearance was reported on Sunday, made up of Guardia Civil service patrols, an air unit from the UHEL, and specialists from the GREIM, coordinated with Civil Protection volunteers.
He was first sighted at around 11.30am in an area difficult to access, by a search helicopter, and the ground crew had to make a path through overgrown scrub land to access him.
When they reached him, he was in a semi-conscious state with severe sunburn, so officers used their police jackets to protect him from the heat. Medical staff treated Willian for head injuries, which they believe he got by falling down the ravine onto rocks, which is why he was so difficult to get to.
To evacuate him to hospital as quickly as possible, he was airlifted by helicopter and flown to the Dr. Negrín Hospital in Las Palmas de Gran Canaria for further treatment.