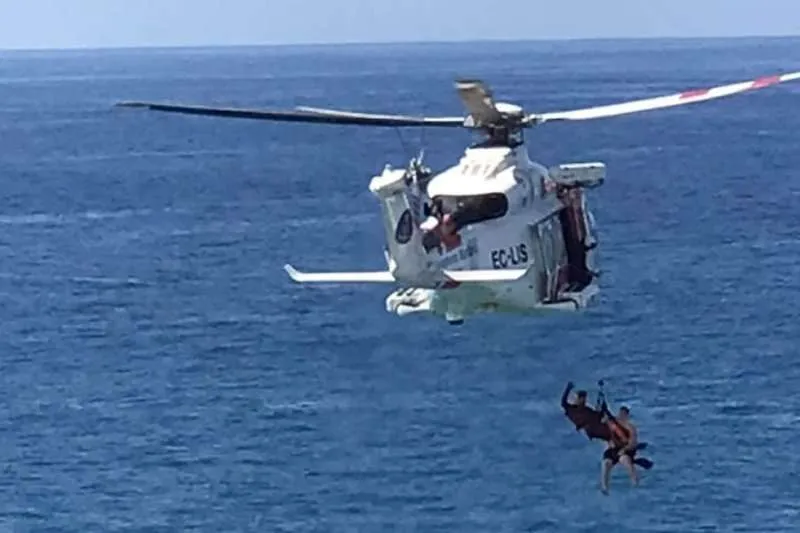 Man in rubber ring airlifted to safety in Costa Adeje in the south of Tenerife
Despite weather warnings being active for dangerous sea conditions across the Canary Islands, people are still ignoring them, and the red flags on beaches, and going in the water. This was highlighted by the rescue of a man in a rubber ring earlier today in Callao Salvaje in the south of Tenerife.
According to the report from the Emergency Services Coordination Centre (CECOES), they received an alert just after midday informing them that a man was in the sea off the coast of Costa Adeje by Callao Salvaje, an area notorious for bad swell and dangerous sea conditions without warnings in place, and needed assistance.
He had gone into the sea on an inflatable, been swept up the coast by the currents, and now couldn't get out, so they activated the necessary emergency resources including the Fire Brigade, Local Police, Ambulance, and GES Helicopter.
Once on the scene, it was obvious that a rescue from land wasn't possible due to the conditions, so the helicopter crew airlifted him to safety watched on by a Guardia Civil patrol boat that was in the area already.
From there, the man in his 20's who is on holiday, was flown to Tenerife South Airport then transferred by ambulance to Hospiten Sur for routine observation, although it seems that, fortunately, he was unhurt in the incident.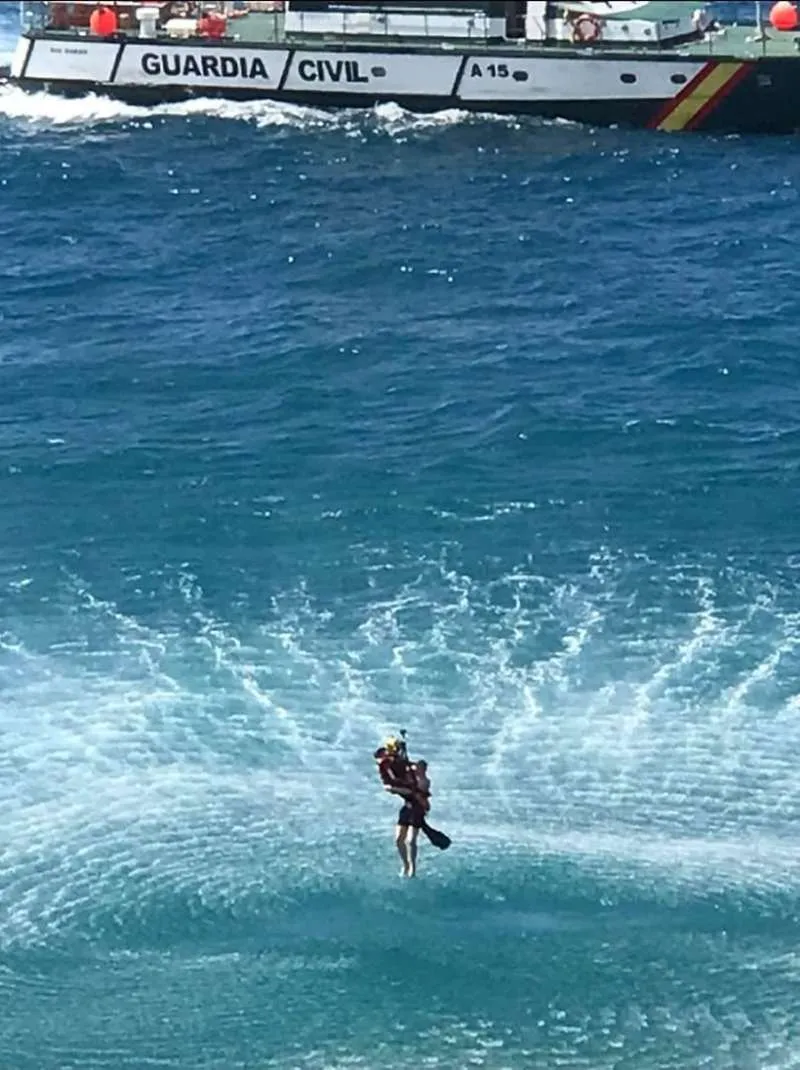 It is important to point out that the weather warnings are there for everyone's safety, and also that without insurance, anyone requiring helicopter and emergency assistance can receive a bill of approximately 3,000 euros for their rescue.
WEATHER WARNINGS FOR ADVERSE SEA CONDITIONS:
The State Meteorological Agency activated the weather warnings yesterday in the Canary Islands for the whole weekend. Specifically, they are for coastal risks around all of the Islands, except La Gomera, for big swells, strong currents, and waves up to 5 metres high.
Conditions are expected to improve on Sunday evening, and people are advised to extreme precaution if going into the sea, and staying close to the shore is also advised.
Photos courtesy of Patricia Shaw
Other articles that may interest you...