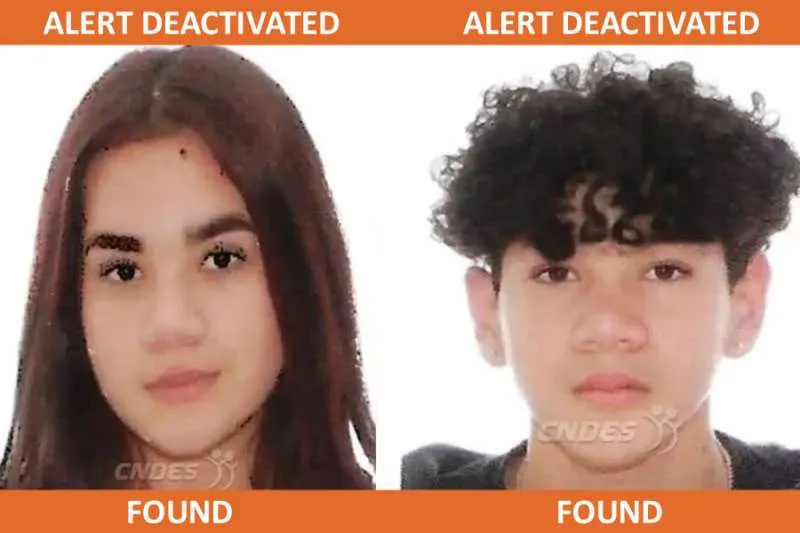 UPDATE: Alert deactivated as missing brother and sister are found
UPDATE: Wednesday 22.03.2023, 8:05pm
The ANAR Foundation has confirmed today (Wednesday) that the teenage brother and sister from Adeje who have been missing since last week have been located.
No information has been released regarding their whereabouts, or where they were found, except that they are safe and well.
ORIGINAL ARTICLE:
The National Centre for the Disappeared (CNDES) has issued an alert for a teenage brother and sister who have been missing in the south of Tenerife since Thursday 16th March.
Karol Alexandra Arroyave Castaño, aged 16 years old, and Anderson Arroyave Castaño, aged 14, were last seen in Adeje last Thursday and have not been seen since.
Karol, the girl, is 1.55 metres tall (5ft 2"), a slim build with straight, long brown hair and brown eyes, while her brother is 1.50 metres tall (5ft 0") also a slim build with short curly black hair and brown eyes.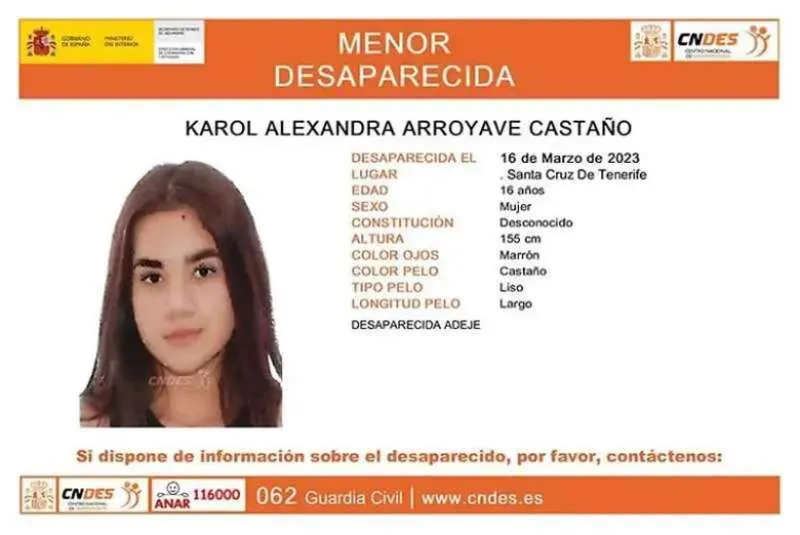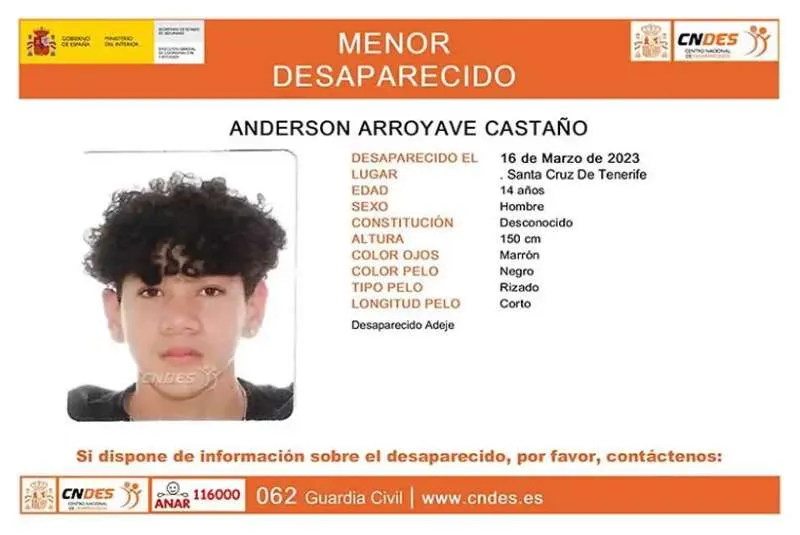 The circumstances of their disappearance or their possible whereabouts are unknown, so the CNDES are asking anyone that may have any information, no matter how big or small, to contact the authorities in the following ways:
By calling the Local Police: 091.
By calling the Guard Civil: 062.
Or email: colaboracion-cndes@interior.es