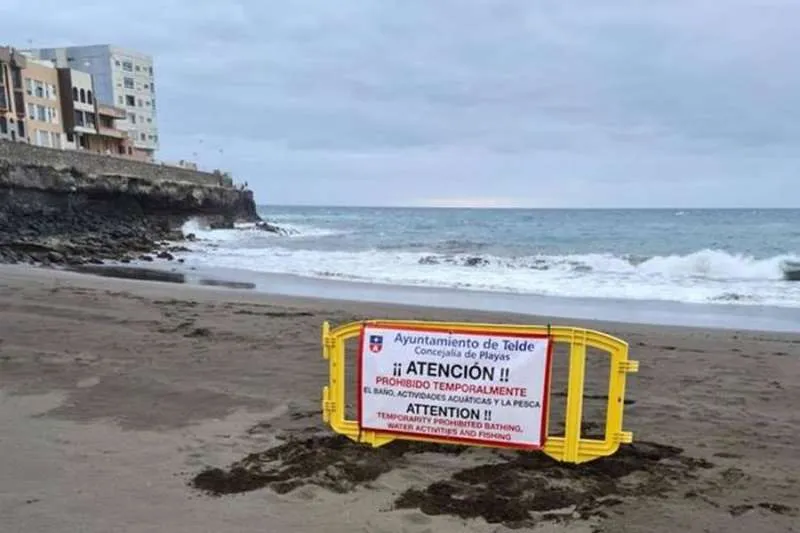 La Garita beach is closed to the public due to a high level of bacteria in the water
The City Council of Telde have closed La Garita beach to the public this morning (Wednesday) after the Department of Health in Gran Canaria informed that they have detected high contamination rates after a routine test of the water in the area.
In a press release, the council said that this is a precautionary preventive measure and only affects going into the sea, so access to the beach itself is still allowed, but the closure will remain in force until the water is proven to be safe again.
Sanidad have confirmed that their analysis detected the presence of Escherichia coli and Enterococcus intestinalis, all be it in small amounts, but they are bacteria that are harmful to humans.
The Emergency Services are collaborating with the town hall to make sure the beach is fenced off in the right way and marked with the correct colour flag during this period of ongoing testing.
They also want to remind the public that the temporary closure of the beaches due to the presence of bacteria or other polluting elements is relatively common in the Canary Islands, although it hasn't happened in La Garita for almost ten years.