Iconic Mexican Navy Training Ship arrives in Tenerife for free public visits
When you see the Cuauhtémoc first-hand it will take your breath away, and now you can board it in the port of Santa Cruz de Tenerife. The Mexican Navy training ship arrived on the island yesterday and will be here until September 19th (Tuesday), open for public visits on board.
Known as the "Caballero de los Mares" or the "Gentleman of the Seas," Cuauhtémoc was built in Bilbao (Spain) in 1981, and boasts a length of 90 metres, a beam of 12 metres, three masts, and 23 sails covering 2,368m2. It is precisely during the handling of these sails that visitors can witness one of its most spectacular manoeuvres, as some of its 112 cadets ascend to heights of several dozen metres above the ground, a favourite moment for onlookers.
The public is invited to visit the training ship between the hours of 10:00am and 5:00pm on Saturday, Sunday, and Monday, and access to the interior will be extended until 8:00pm.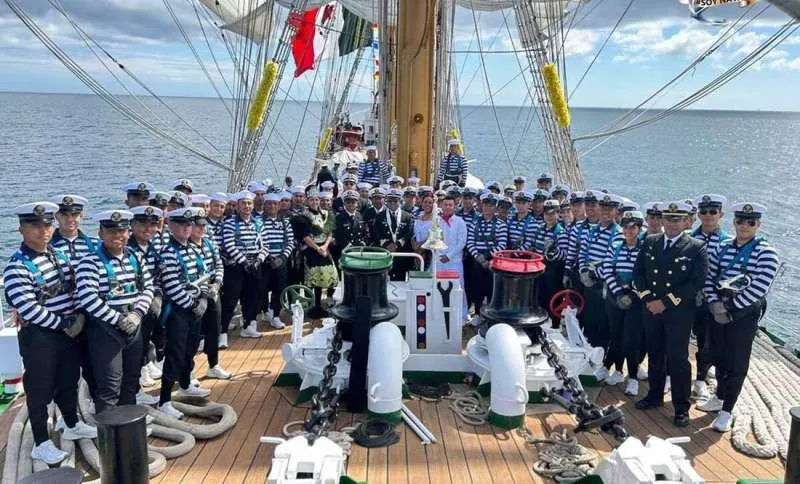 Cuauhtémoc's journey began on April 1st from Acapulco, Mexico. After visiting the United States and Cuba, the vessel embarked on its voyage to Europe. It made stops in various countries including France and the United Kingdom before reaching Spain, where it docked in Gijón, Ibiza, La Coruña, and Cádiz, finally arriving in Tenerife. Throughout its journey, spanning a total of 247 days, the ship will make stopovers in 18 ports across 13 different countries.
During this lengthy voyage, the 112 cadets from the fourth year of Mexico's Heroica Escuela Naval Militar will apply the knowledge they have gained throughout their training. This sailboat, conceived by Naval Engineer Juan José Alonso Verástegui and built at the Astilleros y Talleres de Celaya in Bilbao in 1982, has navigated the seas and oceans around the globe since its creation and can now be admired in Santa Cruz de Tenerife.
Other articles that may interest you...