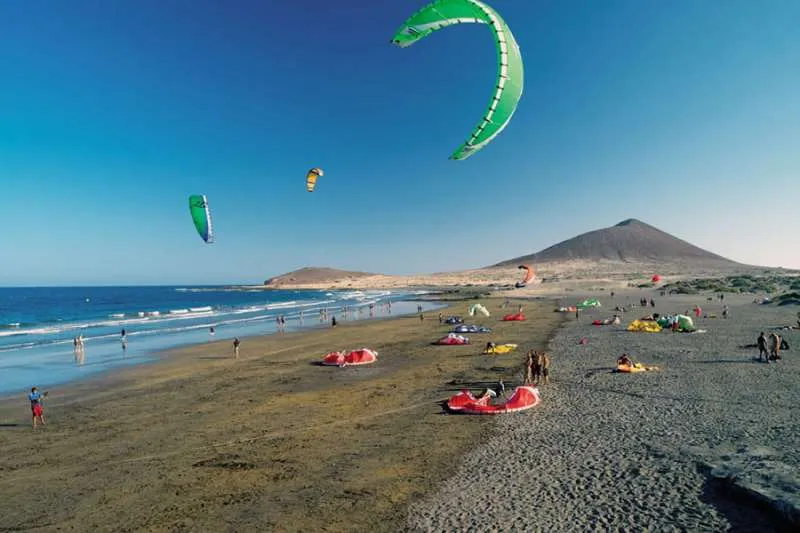 How to enjoy a sports holiday in the Canary Islands
Spain is a country that's rich in sporting history, producing some of the best and most famous athletes of the last century. Study the best teams and players in every sport, from football to tennis, and you'll find the honours list littered with Spanish names. It's a nation passionate about playing sports at all levels, from the amateurs to the professional ranks, and we expect that to stay the same for a while.
The sports and leisure industries in Spain and the Canary Islands are bigger and more successful today than ever. If the top athletes weren't born in the area and flying the national flag, they are competing in Spain and the Canary Islands or enjoying a training camp in this part of the world. Sport is part of the culture in this corner of the globe, with the locals welcoming like-minded fans from across Europe, North America, Africa, and further afield.
You don't need to be the next Rafael Nadal, Kiko Martinez, or Fernando Torres to enjoy Spanish sports. You can watch La Liga and the Spanish Open on TV and live streaming apps. Predict the outcome and snag the betting value by comparing moneyline vs spread betting markets.
But there's another way to enjoy Spanish sports that'll get you up close and personal with the action. Keep reading as we explain all.
Sports in the Canary Islands.
Think sports in Spain, and you'd be forgiven for conjuring images of Real Madrid vs Barcelona in El Classico. But the Canary Islands has plenty to offer fans of football, tennis, and other popular disciplines. Add the pleasant weather, friendly locals, and high-standard tourist accommodation, and you have all the ingredients for an exciting sporting holiday. Fancy giving it a try?
Thousands of tourists descend on the Canary Islands each month, and most come for the hospitality, food, and leisure. It's a chance to shake off the shackles of a hectic modern world and enjoy a more relaxed life spent at a slower pace. But we're also seeing an increasing number of people arrive for a sporting holiday, combining their passion for sports, an interest in what the Canary Islands offer, and a need for a break.
You are spoiled for choice if you take a sports-themed break in the Canary Islands. You can stay in the area and soak up everything the region offers before spending a day or more in mainland Spain, marvelling at the Camp Nou before returning to your accommodation. There is plenty to see, and below, we list some of the sports venues and teams worth visiting in the Canary Islands this year.
Canarian Wrestling.
Let's go with something unique and a sport you may have yet to see Canarian Wrestling. This wrestling brand is unique to the Canary Islands and incredibly popular with the locals. Events often sell out good-sized venues, with fans out in numbers to support their favourite fighters.
We're surprised only a few UFC and prominent MMA fighters boast a background in Canarian Wrestling. Visiting a Canarian Wrestling event will give you an insight into the interests and passions of the locals. It also provides you with an exciting holiday story. What did you do for two weeks in the Canary Islands? Go to beaches and bars? No, we watched Canarian Wrestling and loved it.
Not many holidaymakers can match that tale, and it beats the normal holiday photos, that's for sure. Visit an official Canarian Wrestling app to check the schedule and purchase tickets for upcoming bouts. If there aren't any upcoming shows, you can organize a gym visit and get a unique, behind-the-scenes look at how the top fighters prepare for the sport.
You might even want to try it, but we're unsure if your holiday insurance covers being choked on the mat. The next time you're in the Canary Islands, ask your guide about the local Canarian Wrestling scene.
Football:
The Canary Islands have two teams in the professional leagues, CD Tenerife and UD Las Palmas. CD Tenerife play in the second division of Spanish football, one league below La Liga. Tenerife is a smaller team in the game, with a 22,000-seater stadium and a handful of awards, and represent their island with pride.
CD Tenerife plays at the Estadio Heliodoro Rodriguez Lopez, the second-largest soccer stadium in the Canary Islands. Constructed in 1925 and renovated in the early 2000s, the stadium is a good mix of history and technology. It's well worth a visit, especially on match days.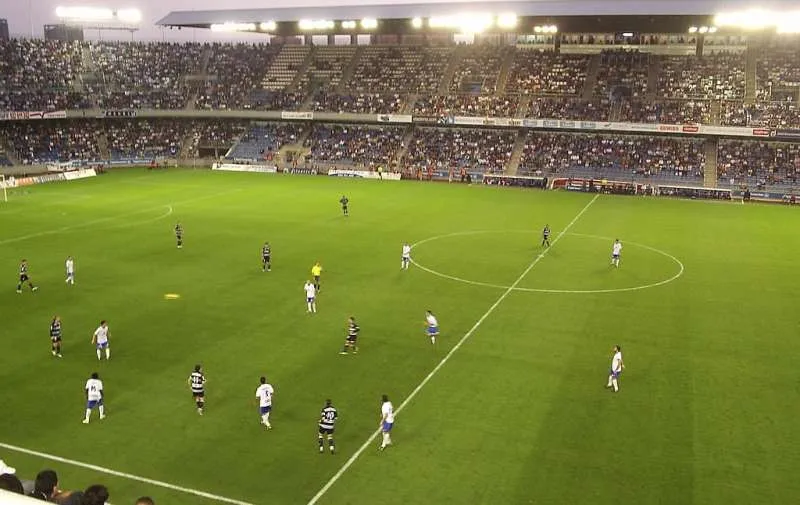 UD Las Palmas are based in Gran Canaria and won promotion to La Liga at the end of last season after a tense playoff against their local rivals from Tenerife, so will be playing in one of the top divisions in Europe against the likes of Barcelona and Real Madrid this season.
UD Las Palmas boasts the Canary Islands' biggest soccer stadium, which holds 32,400 fans. Here you will enjoy a great atmosphere, where you can watch a game from the stands or tour the stadium and enjoy the architecture, facilities, and trophy room. There's plenty to enjoy at UD Las Palmas.
Game of Sticks.
We end with another from the weird and wonderful category. Game of Sticks is an ancient sport first used by shepherds who fenced with walking sticks or long pieces of wood. In history, these battles were fierce and used to settle ongoing disputes.
Today, the game of sticks is a fun hobby that thousands across the Canary Islands and Spain enjoy. Check the schedule; it's worth seeing if your holiday coincides with an event. You'll get a flavour of one of the area's oldest and most celebrated sports.
Other articles that may interest you...