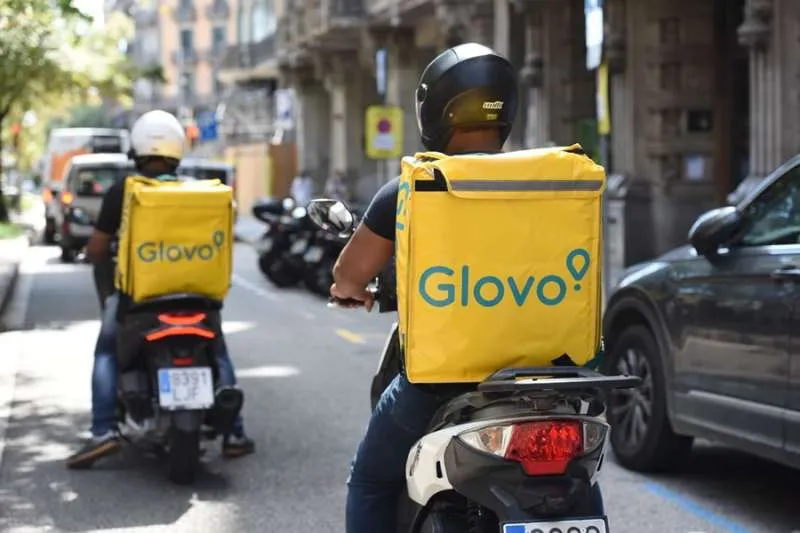 Glovo faces a 79 million euro fine in Spain for 'false self-employment' of workers
The Minister of Labour and Employment, Yolanda Díaz, announced today (Thursday) that online food delivery company, Glovo, are facing a 79 million euro fine for failing to comply with the so-called 'Rider Law', which obliges them to employ their staff and for them not to be self-employed.
Diaz has accused Glovo of "violating" the labour rights of 10,600 of its workers, and of "obstructing" work inspectors, something that she described as being "a very serious infraction in a social and democratic State of Law, in which companies have to comply with labour laws".
She warned that "Glovo are facing an authentic action by having 'false self-employed' workers and the weight of the law is going to come down on this company, as it has already has done with the Inspection".
The 'Riders Law' came into effect on August 12th in Spain, as a result of the agreement reached in March by the Ministry of Labour, and the CCOO and UGT unions, and the CEOE and Cepyme business organizations.
It affects labour relations between the platforms dedicated to the distribution of any product or merchandise and its workers, so doesn't only affect food delivery companies such as Glovo, Uber Eats and Deliveroo, but companies distributing other products too.
Under labour laws, a person can't be self-employed if they 'work' for a company and that company is the only one they are invoicing. In the eyes of the law, that person should be employed by the company in question.
Other articles that may interest you...