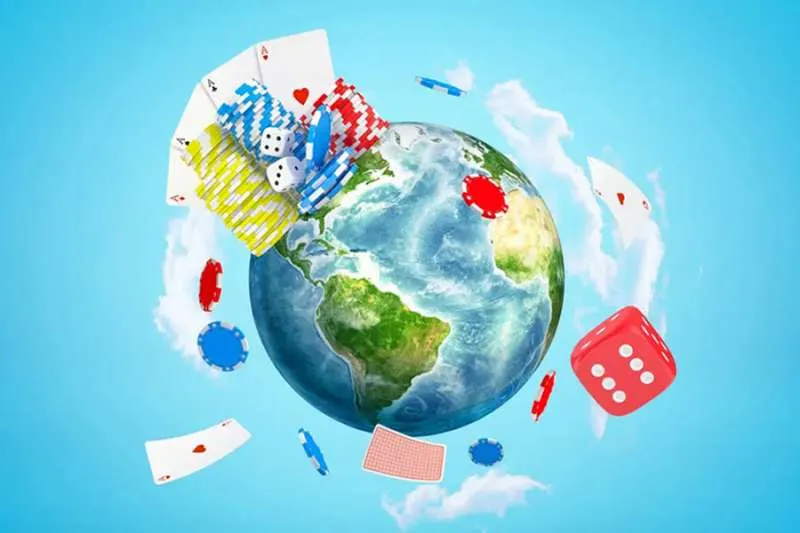 Gamblers' Paradise: Top countries that suggest outstanding casino spots
Gambling is truly a global activity. People from all over like to gamble and make money while being entertained. That's why online casinos have become so popular in the past decades. However, a vast number of users still prefer visiting physical casinos. The experience of gambling physically just can't be replicated. Casino tourism is constantly increasing because of this.
But which countries offer the best gambling sites to attract more tourists? Let's check them out.
Canada:
Canada has long been regarded as a perfect place for a complete gaming experience. New Canadian casinos are launched regularly, attracting even more tourists. Even though new online casinos appear continuously in Canada attracting more and more users, lavish palace-like gambling locations are found in the country. These sites have visitors from across the seas, creating a healthy cultural exchange. Here are some popular Canadian casinos:
· Casino Niagara
· River Rock
· Casino Rama Resort.
Apart from these, Great Canadian Entertainment has recently launched another luxurious casino. With 328,000 square feet of space holding some 4800 slot machines, it is now the vastest location in the country, offering a comprehensive gambling experience to all.
Spain (Including the Canary Islands):
Spain has everything avid travellers want. From sunny weather and the blue waters of Fuerteventura to excellent restaurants and over 50 casinos in the metropolises, there's much to experience in Spain and the Canary Islands. Enjoy the city sights daily and engage in the vibrant gambling culture by night. Some locations to visit are:
· Gran Casino de Lanzarote
· Gran Casino Costa Meloneras
· Casino Playa de las Américas.
Casino tourism is on the rise and new casinos in the country include Casino Las Palmas, Casino Santa Cruz, Casino Gran Canaria, and Casino Puerto de la Cruz. A massive resort operated by Hard Rock International will also open soon in Tarragona. This guitar-shaped building boasts many table and slot games, giving tourists something fresh to look forward to.
Australia and New Zealand:
Both Australia and New Zealand are gambling industry leaders. These nations have some of the world's largest gambling sites. They follow all the casino industry trends in gambling countries, offering top-notch casino games to each tourist who visits. If you've ever played a slot at an online casino, it probably was at an Australian site. You'll find these casinos there:
· Crown Casino and Entertainment Complex
· Star City Casino
· Sky City Auckland.
A new residential and entertainment complex, Queen's Wharf, will open in 2024 in Brisbane. This is a megaproject that's designed to revolutionize the skyline. When it opens, it'll offer countless additional gambling opportunities to casino fans.
China (Macau):
China is a top place for gamblers in Asia. Macau is often referred to as the gambling capital of the world, with many casinos offering the best casino experience. There are 33 locations in Macau alone. They contribute to some 50% of the city's economy. A few of the largest casinos in the world are found here, including:
· Starworld Hotel & Casino
· Sands Macao
· MGM Grand Macau.
Adding to its reputation, Macau has launched perhaps the best new casino. The Londoner Macao is a British-themed site that gives tourists a taste of London without leaving Asia. It offers luxurious hotel suites, mouth-watering food, and a relaxing spa experience to relieve your stress after hours of gambling.
USA (Las Vegas):
If Macau is the gambling capital of Asia, Las Vegas holds that title for North America. The city's name is synonymous with gambling, having been featured in movies and TV shows for decades. All of this publicity has made it the go-to destination for gamblers. There are 75 casinos in Vegas. From partying to becoming overnight millionaires, you can do anything in this city. A number of casinos of worldwide fame are in the city, including:
· The Bellagio
· Caesars Palace
· The Venetian.
Vegas is also looking forward to welcoming a brand-new addition for casino lovers. The Durango Casino Resort Will extend to 83,000 square feet, with state-of-the-art rooms, global cuisine, meeting spaces, and countless games.
Singapore:
Singapore has seen a lot of casinos since gaming was legalized in the country in 2005. With two of the biggest gambling resorts in the world, the small country attracts visitors from various countries yearly. When you're done gambling, you may wander the bright and colourful city, visit ancient temples, and enjoy top modern technologies. This fusion of the old and new makes Singapore a beautiful tourist haven. Some of the best casinos in the country are:
· Marina Bay Sands Casino
· Resorts World Sentosa Casino
· Aegean Paradise Cruise Casino.
Marina Bay Sands is among the largest global sites for gambling. It's set to receive a major upgrade, seeing how many players visit it annually. The US $1 billion investment will renovate all the luxurious suites, adding to the comfort and luxury offered to users.
Summary:
While playing at a new online casino is exciting and fun, nothing bears the experience of visiting a physical location. Luckily, the world has plenty of those. Wherever you are, there's a country near you that hosts some of the leading gambling operators. The nations on our list are known for their gambling industries, attracting visitors every single year. So, the next time you visit these places, be sure to stop by a couple of casinos and explore what's the hype.
Other articles that may interest you...