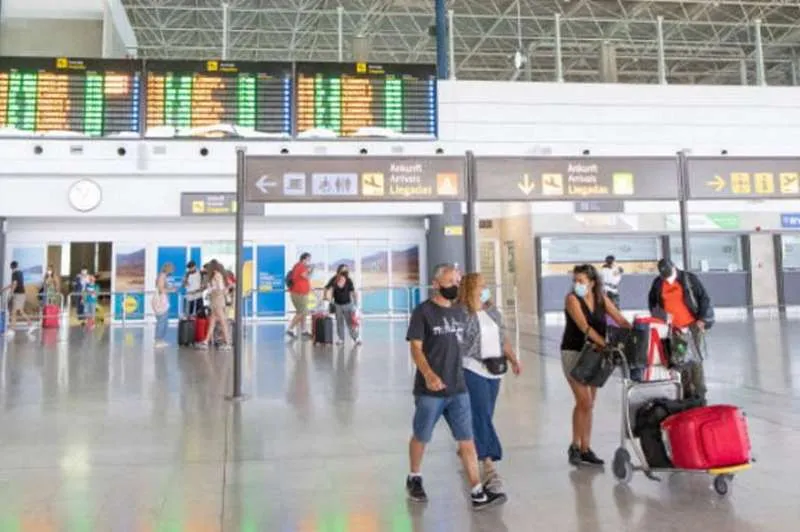 Fuerteventura are the latest to demand that Spain drop entry rules
The president of the Fuerteventura Tourist Association ASOFUER, Antonio Hormiga, is the latest to harshly criticize the decision of the Spanish Government to maintain the prohibition of entry to Spain, which includes the Canary Islands, of those unvaccinated, particularly young people aged between 12 and 17 years old, coming from the United Kingdom.
"We are losing a lot of British tourism in the Canary Islands because the central government continues to fail to apply common sense," Hormiga said yesterday, highlighting more than 60,000 cancellations of Christmas holidays from the UK, "which have had a very negative effect on the economy."
Now, despite the alerts issued by tourist employers unions and the "dire consequences" that this decision has had on the Canaries tourism sector, the Central Government continues without making the measures more flexible, leaving British families to look for other destinations where they can enjoy their half-term holidays which start next week right in the middle of the supposed high season for the archipelago.
Hormiga says that it doesn't make any sense that tourists from the Schengen area are only required to have a negative antigen test to enter any part of Spain, regardless of the epidemiological situation of the country they are travelling from, so why wouldn't it be enough to allow tourists from the UK?
He concluded by saying: " We need British tourists, we are not asking to lower our guard or stop applying the anti-Covid protocols, but we demand that the measures be applied consistently to be a safe destination and, at the same time, to save our economy."
Other articles that may interest you...