Flight from Tenerife to Manchester diverted due to child's medical emergency
A flight departing from Tenerife's South Airport en route to Manchester was unexpectedly diverted to Fuerteventura yesterday (Wednesday), following a medical emergency onboard involving a child.
The incident occurred on board a Ryanair plane, as reported by the airline's crew, as shortly after take-off, a child on board the flight fell ill and fainted, prompting the pilot to swiftly decide to change route and head to Fuerteventura to get the necessary medical attention for the child as quickly as possible.
The exact details of the child's condition and the medical assistance required remain undisclosed at this time, but the airline's quick response to the situation was aimed at ensuring the minor's safety and well-being. Further information regarding the incident, including the identity and condition of the child, is yet to be released.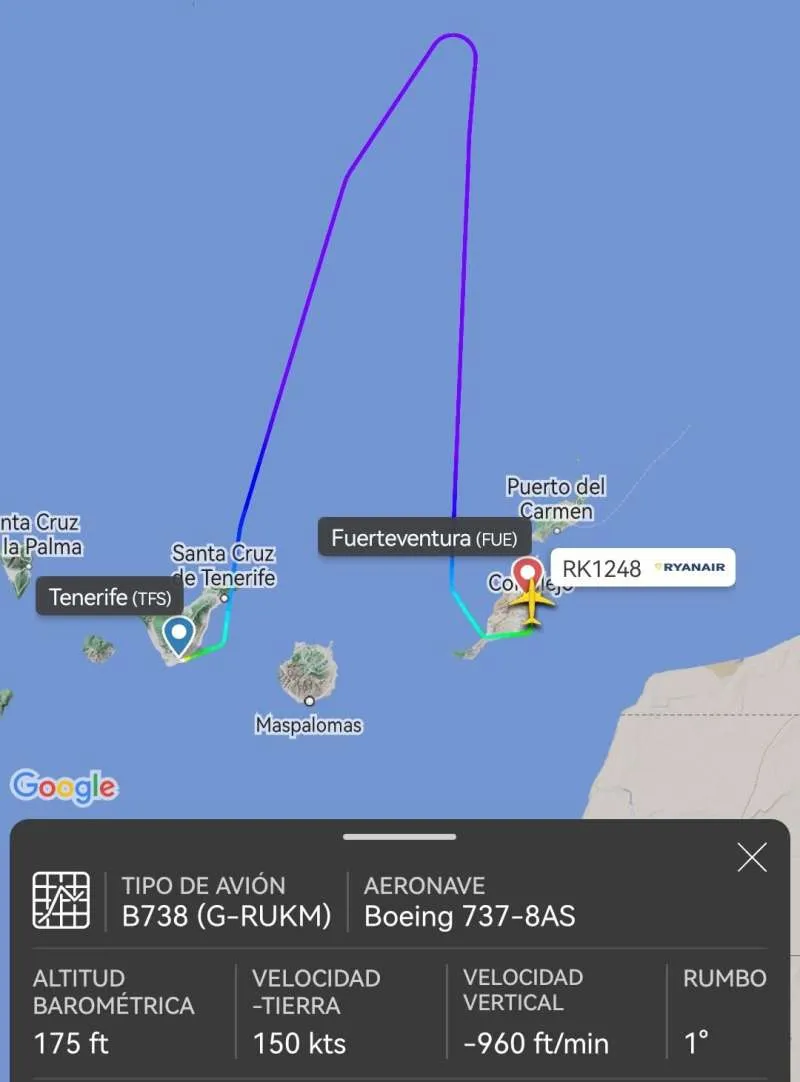 As a result of this unexpected diversion, passengers on board the flight experienced a delay in reaching their intended destination, Manchester. The incident serves as a reminder of the unpredictable nature of air travel and the need for quick thinking and responsive action by flight crews when unexpected situations arise. The well-being of passengers remains paramount, even when it leads to unforeseen changes in travel plans.
Other articles that may interest you...