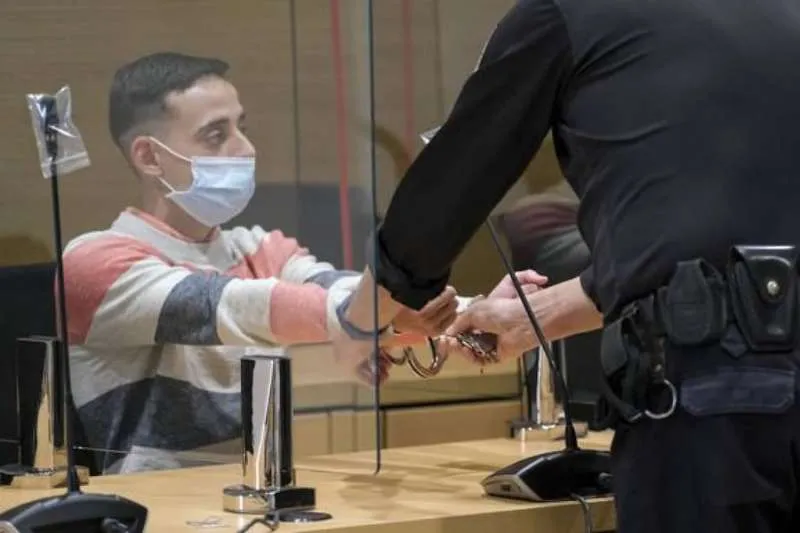 Five years for stabbing a neighbour 10 times after an argument about underpants
A male in his early twenties from Las Palmas in Gran Canaria has been sentenced to five years in jail for stabbing his neighbour ten times after an argument between his mother and the victim over a pair of underpants he accused her of stealing from his washing line. He is also ordered to pay compensation of 8,186 euros for his injuries and 42,503 euros fine and court costs.
Jesús Arrocha Herrera, who has been a preventive prisoner for two and a half years, was convicted yesterday (Wednesday) of attempted murder by the First Section of the Provincial Court of Las Palmas, for the incident that took place in Santa Lucía in November 2019.
Herrera was in the San Borondón Park in Santa Lucía with a friend when he received a phone call from his mother, who told him that she had had an argument with their neighbours who had accused her of stealing clothes from his washing line.
According to the victim's wife during the investigation, the defendant's mother had stolen some underpants and that is why they had argued on the roof. They went downstairs and at that moment, the victim told her not to insult his wife because he was going to report her to the police.
This is when the defendant's mother called her son, told him about the problem he had had, and urged him to take revenge on the neighbours.
Herrera took his mother's plea literally and asked his friend if he could borrow a knife, and was given a 24-centimetre long butterfly knife with a serrated blade and went looking for the neighbour, finding him about half an hour later which is when he stabbed him in the abdomen, chest and left arm.