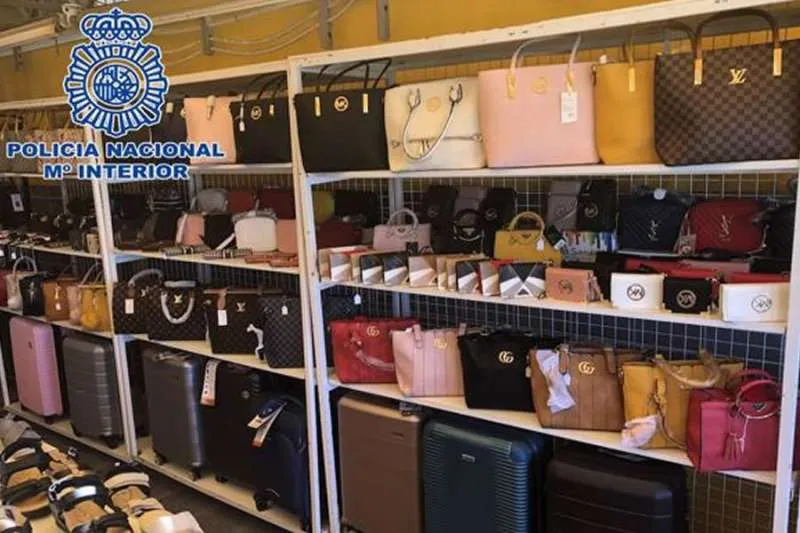 Five arrested for selling fake handbags and fashion accessories in Costa Adeje
The National Police, based in Las Americas, have arrested five people in Costa Adeje in the south of Tenerife, seizing counterfeit luxury branded items worth more than 140,000 euros, after complaints from representatives from the brands themselves that have been copied.
The police intervention focused on five commercial establishments in the Fañabe area that had these items on sale to the public, which were mainly handbags, purses, wallets, fashion accessories, and luggage branded with logos of international football clubs.
In total, 360 items were seized and reviewed by an official expert of the associated brands, who accompanied the Police in their intervention, according to an official press release from the Provincial Police Station.
These are the second arrests in the Canary Islands this week instigated by the brands themselves after six people were charged in Gran Canaria for selling fake football shirts and t-shirts.
Officers arrested arrest five people for a crime against industrial copyright, and passed their findings to the competent judicial authority for sentencing.
Other articles that may interest you...