Emergency landing at Tenerife South airport for easyJet flight
An easyJet flight that left Tenerife South for Edinburgh last night (Saturday), had to return to the airport after being in the air for just 20 minutes after the crew reported a technical problem with the plane.
Air Traffic Controllers (ATC) received the request from the captain of flight number EZY3212, so the tower started to clear the approach and asked for the emergency services to be on standby on the runway while the plane circled to burn fuel before making an emergency landing.
Other planes due to land were requested to the north and east of the island due to the possibility of the runway being blocked and departures were temporarily stopped until the plane was safely on the ground.
Passengers on other planes sitting on the runway waiting to take off, have reported details about the incident on social media, some claiming that the easyJet plane had an engine on fire, but there is nothing official to confirm this.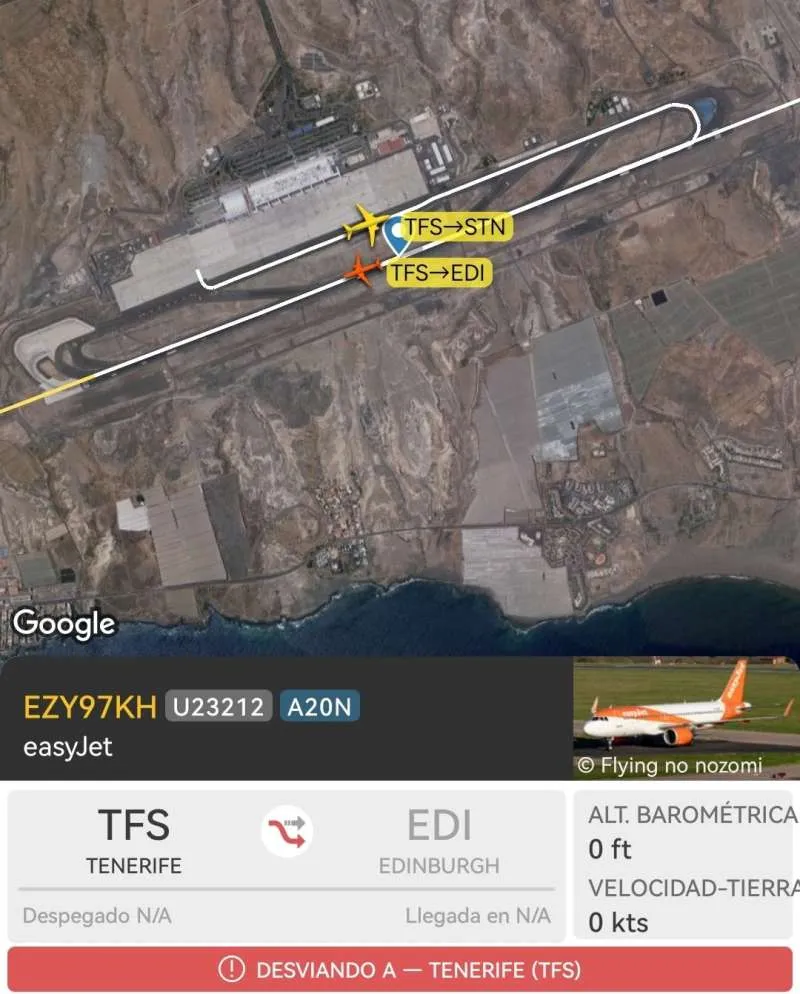 However, after landing, the runway was blocked for about 20 minutes with fire trucks around the plane Firefighters have said that there was no fire as their main concern was the brakes overheating due to the extra weight of the fuelled plane coming to a standstill.
After safely leaving the runway, passengers were able to disembark and the Air Traffic Controllers authorized the rest of the planes to take off and land resuming normal operations.
Other articles that may interest you...