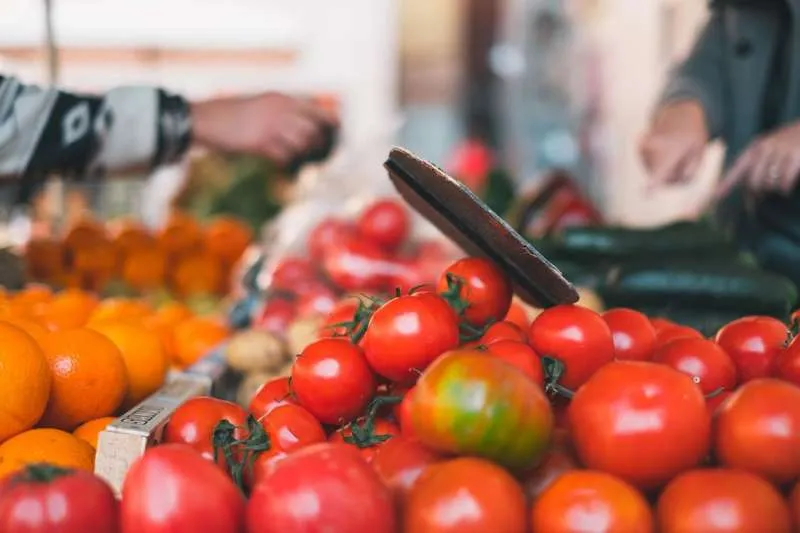 Eat your heart away in these vegan holiday destinations in Spain
Did you know that Spain has a number of hidden treasures for vegan cuisine in its well-liked tourist areas? Whether you're exploring the vibrant streets of Barcelona, relaxing on the beautiful beaches of Mallorca, or immersing yourself in the cultural heritage of Granada, there are plenty of options for vegan food enthusiasts.
From vegan-friendly street food stalls to upscale restaurants Spain offers a wide range of plant-based cuisine intermingled with regional flavours. So, if you're planning a holiday in Spain and are a vegan or simply want to explore the world of plant-based cuisine, don't overlook the hidden gems of vegan food in Spain's holiday destinations.
Vegan cuisine in Spain.
Spain is known for its rich culinary conventions and vegetarian cooking is no exception. Despite having a tradition of using an abundance of meat and seafood in its cuisine there are plenty of vegan destinations in Spain to discover. From vegan tapas to vegan paella, you can indulge in the flavours of Spain without compromising your dietary preferences.
When visiting Spain's holiday hotspots, don't forget to explore the local markets and food festivals, as they often feature vegan options and showcase the diversity of plant-based cuisine. With a little research and an open mind, you can discover the culinary treasures of vegan cuisine in Spain's holiday destinations.
Top cities for vegans to visit.
Although Spain is not well recognized for its vegan food, there are still many places that have excellent options for vegan visitors. Here are some of them:
1 Barcelona: Home to a thriving vegan scene, the city offers its visitors numerous vegan and vegetarian restaurants, cafes, and shops. The city offers a wide extend of plant-based alternatives, from conventional Spanish dishes to international cuisine.
2 Santiago de Compostela: Santiago de Compostela, located in the region of Galicia in Spain, offers an assortment of vegan-friendly choices for its guests. This city is ideal for vegans, offering everything from vegan burgers, sandwiches, salads, and desserts to vegan-friendly cafés with delectable vegan pastries, cakes, and coffee.
3 Santa Cruz de Tenerife: There are lots of vegetarian options for travellers wishing to take a break from sightseeing and sample fantastic local cuisine such as the vegetarian-friendly local Canarian cuisine served at Ananda restaurant.
4 Granada: This romantic city offers plenty of options to satisfy your plant-based cravings. You may get a beer and vegan tapas here in addition to everything from a quick vegan burger to incredible three-course meals that will fill you up.
5 Palma de Mallorca: Palma is a fantastic place for vegan tourists to visit because of its burgeoning vegan community. Restaurants in the city have embraced gastronomic diversity wholeheartedly and offer their own distinctive takes on regional specialties from throughout the globe.
For tourists looking for vegan options in Spain, these cities are fantastic choices. There are many options in whether you want to eat regional vegan fare or classic Spanish fare.
Lesser-known vegan destinations.
Despite being well-known for its extensive gastronomic heritage there are many lesser-known vegan treasures that may be found in Spain's popular tourist areas.
San Sebastián has numerous local markets where you can get a broad selection of fruits, vegetables, and other plant-based components, therefore it has an abundance of fresh produce. These markets are ideal for gathering supplies to prepare your own vegan meals or to just take in the lively environment.
Salamanca offers some hidden gems for vegan travellers as well. For instance, El Alquimista is a cosy vegetarian and vegan restaurant where patrons can enjoy a wide range of plant-based dishes. Toledo offers a must-try local specialty called "carcamusas," a stew made with vegetables and mushrooms. This hearty dish is typically served with bread and is a must-try for vegans visiting this city.
Other articles that may interest you...