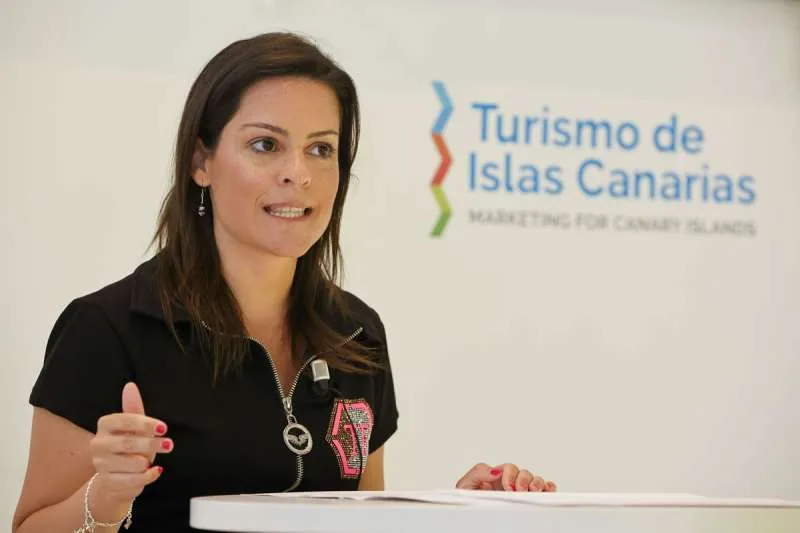 Castilla speaks out: 'Stop blaming tourism it's what feeds us'
The Minister of Tourism for the Canary Islands, Yaiza Castilla, said in parliament yesterday (Tuesday) that trying to reduce the acquisition of properties by foreigners to solve housing problems and rising prices, is not the solution and demanded "more concrete and specific measures" and not to continue biting the hand that feeds us by attacking tourism.
She said that it is "very complex" to try and limit the purchase of housing by foreigners because it conflicts with the legal criteria of the EU, such as the free movement of people and capital, as well as the right to private property recognized by the Spanish Constitution, and the regional government doesn't have the power to override this.
Castilla stated that "tourism is not the cause of our problems, it's what made us, and what feeds us. It is very dangerous to continue blaming it for everything," adding that tourism accounts for 35% of GDP and 40% of employment in the archipelago.
She believes that we need to solve this problem with more concrete and specific measures to stabilise the price of rents and properties, with an adequate public transport policy because, in her opinion, "as a general rule, the Canarian population doesn't want to live where they work".
Castilla also said that the Canary Islands is not a mass tourist destination but admitted that part of the housing problem is due to families trying to get an income by renting their properties to tourists via Airbnb and similar platforms.
She also said that her department believes that non-resident foreigners who buy property on the islands do not fit into the housing pattern sought by Canarian residents, as they opt for apartments with a pool and good services or luxury villas.
However, she also stated that holiday rentals need to be regulated and properties need to be limited to their specified use and to certain buildings and areas of the islands.
Other articles that may interest you...