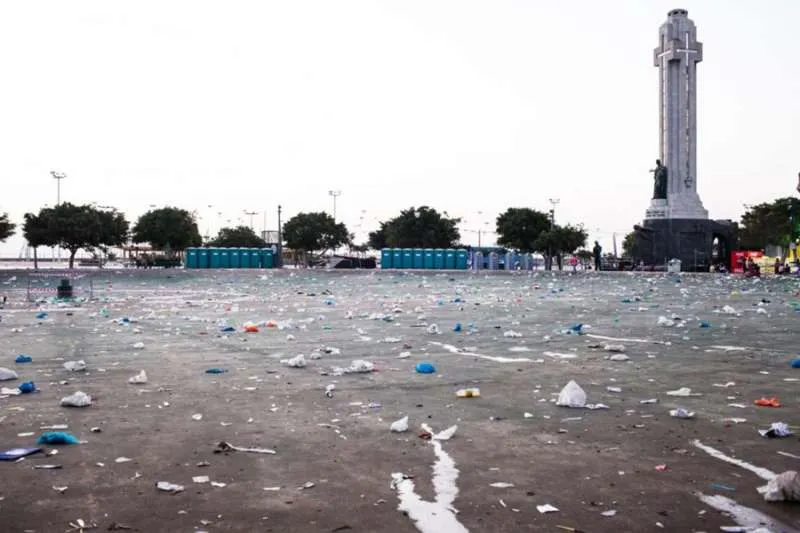 Carnival clear up: 192,000 kilos of rubbish collected in four days
The 2022 Carnival in Santa Cruz has now finished and was hailed a massive success with over 700,000 people in the capital of Tenerife for the four days of the street parties. However, spare a thought for the 150-strong team of workers who had to clear up after the party-goers had left to bring normality back to the city.
In total, they collected 192,000 kilos of rubbish, used more than 1,004,800 litres of reclaimed water for washing down, 262,125 litres of drinking water and, 1,185 litres of cleaning products, such as disinfectants and deodorizers between Thursday and Monday.
According to Valoriza SA, the company responsible for the operation, the most rubbish was collected at the Carnival on Sunday, when a total of 75,300 kilos of garbage, 1,200 kilos of plastic containers, and 1,040 kilos of paper and cardboard were collected.
However, this year only half of the total amount was collected compared to Carnival in 2020 (48.9%), due to the fact that this 'summer edition' only had a single weekend of street parties.
The City Council have praised the organisers of the Carnival for its smooth running, and has said that cleaning work will continue all week with pavements, roads and plazas washed down to guarantee that all areas are left in excellent condition.