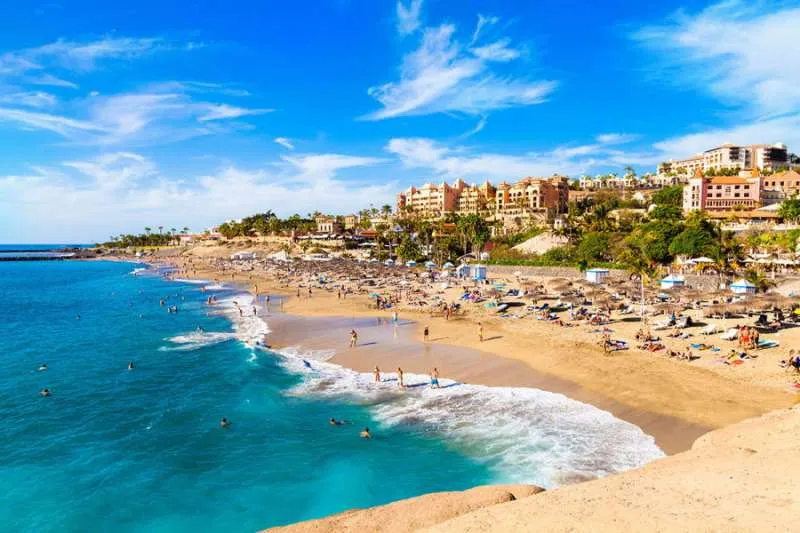 Cardiff firm is bringing staff on a free holiday as a thankyou for pandemic work
A recruitment company in Cardiff is saying thankyou to its 55 members of staff, for their hard work during the pandemic, by bringing them all on holiday to Tenerife. Workers at Yolk Recruitment will come on a four-day all-inclusive break at a hotel in Costa Adeje in April, costing them more than £100,000.
The company, which started in Cardiff 14 years ago, said that the pandemic had seen it go through its hardest year in 2020 but also its most profitable one last year.
Chief commercial officer, Pavan Arora, said: "2020 was a really tough time on our whole industry, and we went from the jobs market being put on hold to going into overdrive."
"Our staff have been on a journey, from going to working at home to hybrid (a mix of working at home and in an office), back to working at home, so we just wanted to put our arms around everyone and say thank you for the last two years."
"We want to make sure everyone feels appreciated for the hard work they've done over the past two years," Mr Arora added.
The holiday will be a long weekend, with everyone setting off on April 1st, and at first some staff thought it was a joke because of the date, and some because they hadn't been at the company for that long.
Matthew Morgan, who only joined Yolk at the start of 2022, said: "I must admit I was a little surprised at first, thinking someone was pulling my leg having only been here a week when they told us. I thought someone was picking on the newbie!"
Rebecca Bond, who has been with the company for four years, said she was "so pleased" with the holiday "after what can only be described as an eventful year".
Recent figures from the Office for National Statistics (ONS), show there were 1.17 million job openings in October 2021, almost 400,000 higher than before the pandemic and about 2.2 million people started a new job between July and September last year.
Other articles that may interest you...