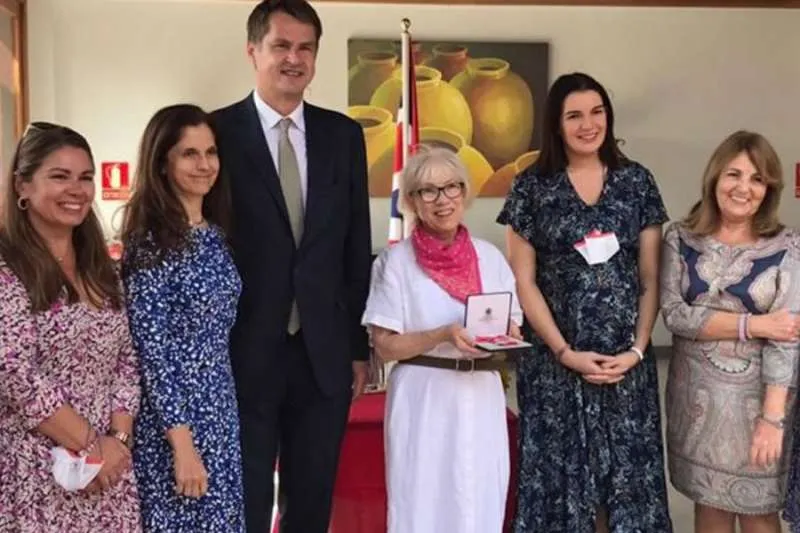 CONGRATULATIONS: Dr Janet Anscombe finally receives her MBE here in Tenerife
On Friday 9th October 2020, Dr. Janet Anscombe was named among just three UK nationals living in Spain in the Queen's Birthday Honours List, to be awarded an MBE for services to the British Community in Tenerife, and was the only person in the Canary Islands to be honoured.
Janet, who has lived in Tenerife for 16 years, has dedicated her retirement to supporting and informing British nationals living on and visiting the island, through her website, blog, and social media channels.
She has been an invaluable partner to the British consulate on the island, acting as a reliable conduit to enable them get important messages to the harder to reach members of the community.
Since the 2016 Referendum, she has been especially proactive in highlighting the importance of steps to take to ensure citizens' rights during Brexit and the transition period.
Yesterday, after 16 months, numerous waves of Covid, and because she asked for the investiture to be held here rather than going to Windsor Castle, she finally received her MBE from the British Ambassador, Hugh Elliott, at a private ceremony for close friends at the Costa Adeje Golf course, also attended by the British Vice Consul of Tenerife, Helen Keating.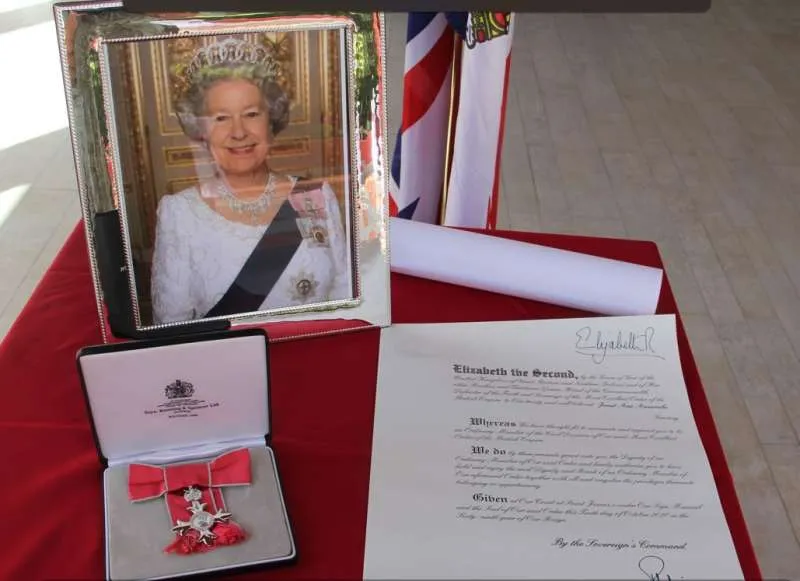 During the presentation, HMA Hugh Elliott said how privileged he was to be able to carry out this action on behalf of Her Majesty The Queen, adding: "I know from colleagues in Tenerife how valued Janet is by the British community here, describing her as their 'guru' and 'go-to' person. Our consulates rely on individuals like Janet, who give up their time and energy to support and inform their fellow British nationals. We, and the Tenerife community, are lucky to have her."
Janet herself, who usually prefers to be out of the spotlight, said that it 'felt right' to be receiving the award here in Tenerife, as that is where it is going to live, and said it is as much for her husband, Jeremy, as it is for her.
Other articles that may interest you...