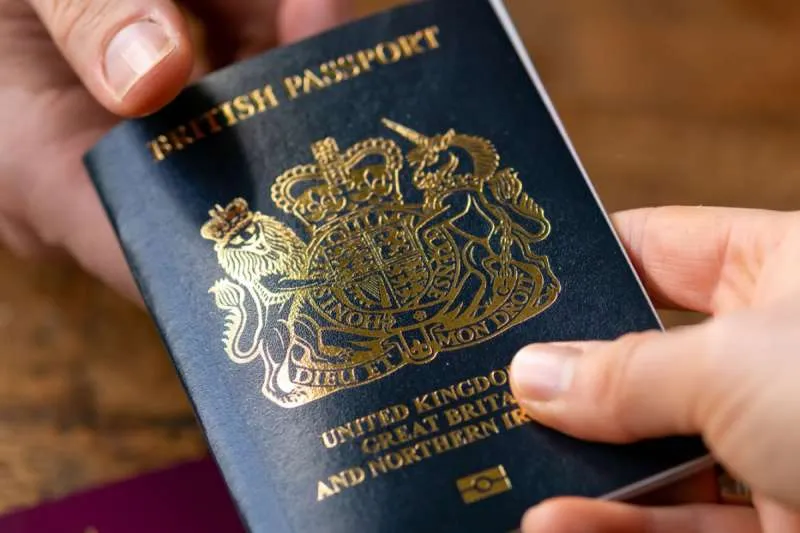 Brits confused by passport rules for travelling to EU countries
Since December 31st 2020, UK nationals are no longer eligible to benefit from EU national status, which means they are now considered third-country citizens to the EU authorities and extra requirements apply when travelling to EU countries including Spain, and subsequently the Canary Islands, including the validity of passports which has caused a lot of confusion.
Since October 1st 2021, Brits must make sure their passports meet the rules of entry to the EU as third-country citizens, which are as follows:
- It must be valid for a period of at least three months after the traveller's intended date of departure from the EU, not entry into it.
- It must be less than ten years old on the date the traveller intends to leave the EU, i.e. within 10 years of the date of issue regardless of the expiry date.
The dilemma of 3 or 6-month passport validity:
While the period of validity beyond the traveller's intended date of departure is three months, travellers are advised to make sure that on the day they return from the EU, they have at least six months more of validity left to prevent any problems.
The reason for this advice is that travellers often stay in the Schengen Area for longer than they claim they will, as third-country travellers who can enter visa-free are only eligible to stay in the EU for a total of 90 days within any 180-day period.
By asking travellers to have six months of validity left in their passports, border guards avoid having people with passports valid for less than three months staying in the EU.
Why do I need my passport stamped?
Another problem that is leading to fines, and in some cases refused entry to EU countries, is the issue of passport stamping at the EU borders.
While previously, border guards did not have to stamp UK passports, now, due to UK's departure from the EU, all passports need to be stamped at the port of entry and exit. However, some border guards are still not stamping the passports which is causing problems for British travellers.
Some Brits think it is a good thing that they avoided getting it stamped, but it isn't as it is the official proof of your day of entry to a country and you can be deported if you can't prove you have been there for less than 90 days.
In order to avoid such troubles, the UK Foreign, Commonwealth & Development Office (FCDO) has advised its citizens to make sure their passports are being stamped when entering and leaving any EU or Schengen Area country.
"Check your passport is stamped if you enter or exit the Schengen area as a visitor," the FCDO advises, further noting that at each EU border control, the border officers are obliged to check passports stamps to make sure that third country travellers are not overstaying the permitted period of stay in the Schengen Zone.
"If the relevant entry or exit stamps are not in your passport, border guards will presume that you have overstayed your visa-free limit," the Office further points out.
What other documents should Britons have in order to avoid inconveniences?
In order to avoid any other troubles, risks of getting fined, or being prevented from travelling to, or refused entry into the EU, British nationals must make sure that they have proof of the following:
- European Health Insurance Card (EHIC) or Global Health Insurance Card (GHIC).
- Travel insurance.
- A return or onward ticket when travelling by plane, bus, train, or ferry.
- Proof of financial means to support the complete duration of stay.
- Proof of accommodation for their complete stay, i.e. an accommodation booking confirmation, own a property, or an invitation from a host if staying with friends or family.
As has been published in previous articles, not everyone will be asked to present any or all of these documents, travellers are chosen at random or if they flag up for any reason, such as overstaying the 90 days permitted stay previously.
Britons continue losing thousands of pounds due to confusing rules:
An increasing number of UK nationals are reporting a massive loss of money when attempting to travel to the EU, for as they claim, "confusing passport rules for entering the EU."
Only last week, BBC reported that a family of five had lost £3,000 after the mother was told at Bournemouth Airport that her passport was not valid for travel to the EU, because even though it doesn't expire until next February February, it was already older than ten years from the date of issue.
"When we were booking our holiday, we were only ever asked for our passport numbers and the expiry dates, nothing else. But the expiry date is apparently meaningless," said Nina Gurd, who was told that she needed a passport that was issued within the last ten years in order to be eligible to travel to the EU.
Her passport was originally issued in May 2012, which means that for EU travel her passport was set to expire next month. However, since she applied for passport renewal before its expiration date, another nine months were added to it. While the passport is eligible to travel elsewhere, it is not accepted by the EU.
A week ago, Ana Tiganescu, a University of Leeds scientist, was forced to leave her husband and son at a Ryanair check-in desk after her passport was considered not valid for travel for the same reason.
Other articles that may interest you...