British models complain that Spanish authorities are using their pictures without consent
The Women's Institute, an association related to Spain's Ministry of Equality, has apologized for using the images of real models without their consent for their 'Summer is also ours' campaign, which aims to banish stereotypes and claim that all bodies are beautiful.
However, some of the models featured in the poster, aren't particularly happy that photos of them are being used without them being consulted or giving permission.
British model, Nyome Nicholas, seen second from the right sitting down, posted on Instagram that the Ministry of Equality has used her image without her consent, saying: "My image is being used by the Spanish government in a campaign for the diversity of body shapes, but they have not warned me or asked me to use it. They could at least tag me," she put.
Another of the models, Sian Green-Lord also from the UK seen on the left of the poster lying on a beach towel, is more angry than Nicholas because not only has the Ministry of Equality used her image without her consent, but they have manipulated her body for the poster which campaigns against stereotypes of women in the summer.
Green-Lord explained, in a video posted on Instagram, that they have edited her body and removed the prosthetic leg she's had since 2013 after she was hit by a taxi in New York.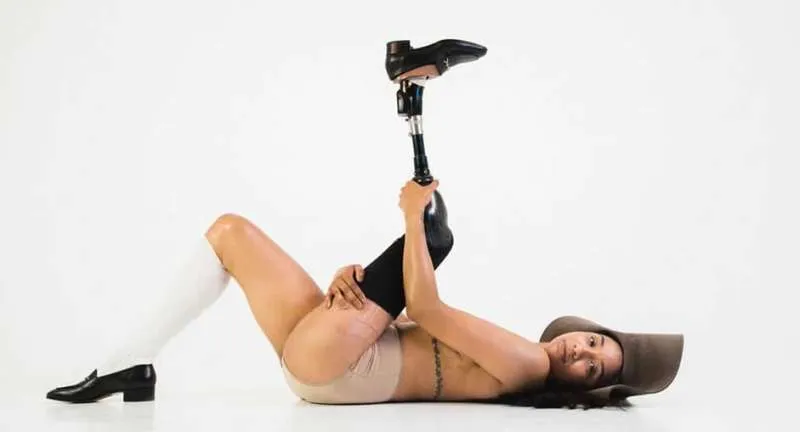 The Ministry of Equality has apologised to the models on their Twitter account claiming that "at no time" were they aware that they were real models. For this reason, they say that they are taking up the issue with the author of the poster, and will contact the models directly to resolve the situation.
The campaign is meant to be a positive message from the Women's Institute, to fight against "stereotypes" and "aesthetic violence" that occurs in summer on beaches and at swimming pools while on holiday.