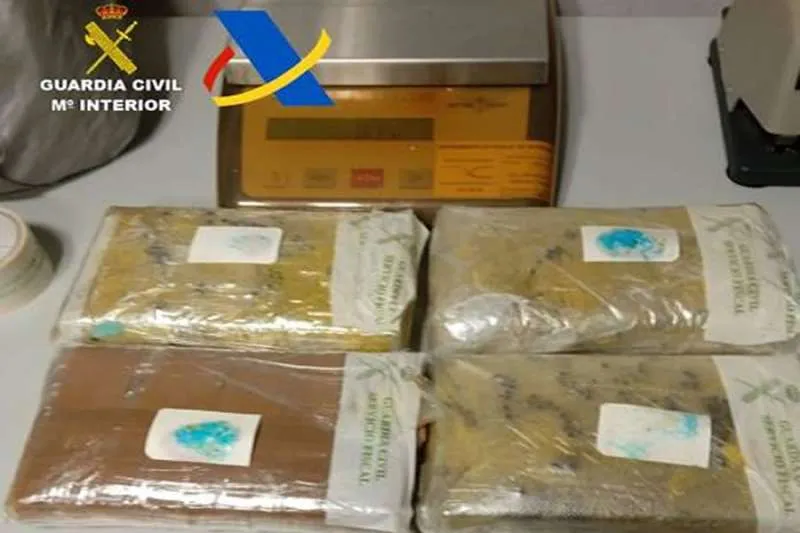 Arrested at the airport with 5kg of cocaine wrapped as a birthday present
The Guardia Civil at Gran Canaria airport have arrested a 30-year-old Spanish male, with the initials A.D.B. and with a criminal record, after finding 5kg of cocaine in his luggage as he was coming through Border Control on a flight from Madrid.
He was pulled over for a search because he flagged up as having a criminal record and looked nervous in the presence of customs agents. When they approached him, he had an elusive attitude and tried to move his bag away from them which only raised their suspicions and is what led to the full search.
In his luggage they found a gift-wrapped present among his clothes, with birthday paper and a bow, which he asked them not to open. Obviously due to this, they carefully opened the present and found it contained four packages of a powdery compact substance, which had been covered with mustard and pepper, a technique smugglers use to try and avoid the drugs being detected by sniffer dogs.
After carrying out tests on the four packages, agents confirmed that it was 90% pure cocaine weighing 5.4 kilograms, which after being cut and prepared for sale, has a street value of over half a million euros.
The man was immediately arrested for drug trafficking and handed over to the Judicial Authorities of Telde, where he was ordered straight into prison awaiting trial.