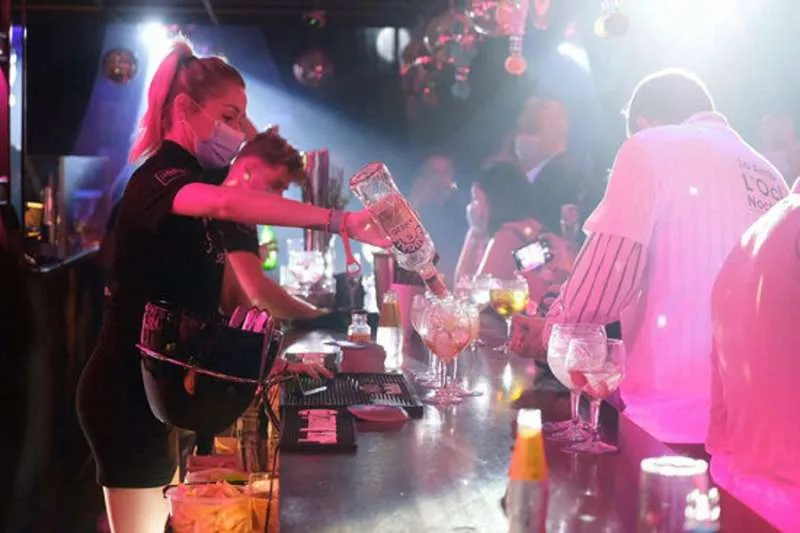 AERO asks for more restrictions to be lifted: 'People want to dance and have fun'
Following yesterday's (Thursday) announcement by the regional Government to extend closing hours and group sizes in Tenerife and Gran Canaria, even though they effectively stay in Level 4 because of hospital pressure, the vice president of the Leisure and Restoration Association of Tenerife (AERO), Carlos Quintero, said today that they are happy with this, but want more.
Following the Governing Council meeting, a general capacity of 75% outdoors and 50% indoors is established; groups of 8 people can meet in public and private places, or sit together indoors or outdoors, and closing time has been extended to 3am, if your licence permits.
However, in an interview with COPE this morning, Quintero said: "We are happy because the extra hour makes a big difference, especially now that things are picking up after two years of strong limitations. This change gives nightlife the ability to take 30% more income due to the nature of our business. It is clear that people want to go out, turn the page, dance, and have fun, and what we would like, is for this process to be quicker and not take too long".
The president of the Federation of Urban Areas (Santa Cruz), Abbas Moujir, declares that changes are: "something that we have been demanding because of the evolution of infections. What is not understandable is the issue of mixing measures and levels, since it generates confusion for everyone. We hope that it will soon go to total de-escalation as in other regions of Spain."
Other articles that may interest you...