AEMET: A storm is forming in the northwest of the Canary Islands
The State Meteorological Agency (AEMET) have informed that a storm is forming to the northwest of the Canaries which will affect the islands from Thursday or Friday and over the weekend.
There will only be a slight drop in temperatures as the storm will undergo a drop in pressure which will give warmer and more humid air in its central core, but it will bring rain and high winds, particularly to the more mountainous islands of Tenerife, Gran Canaria, and La Palma.
Head meteorologist from AEMET, Juan Jesús González Alemán, posted on Twitter that this phenomenon is a process suffered by most high-intensity storms, although, "luckily", this will weaken as it lowers in latitude towards the Archipelago.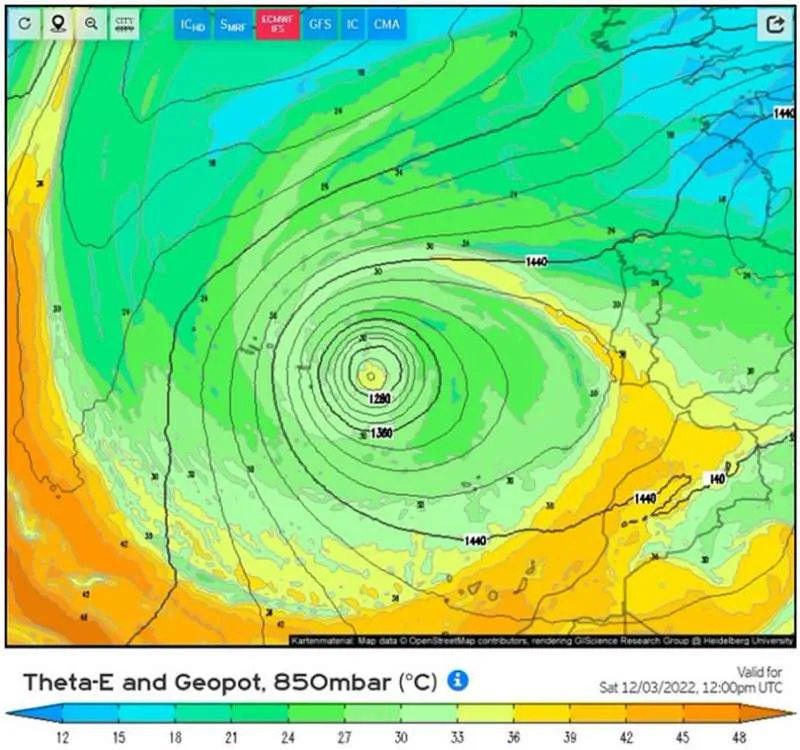 Currently, AEMET are forecasting rain across the Canary Islands which will be most intense on Saturday.