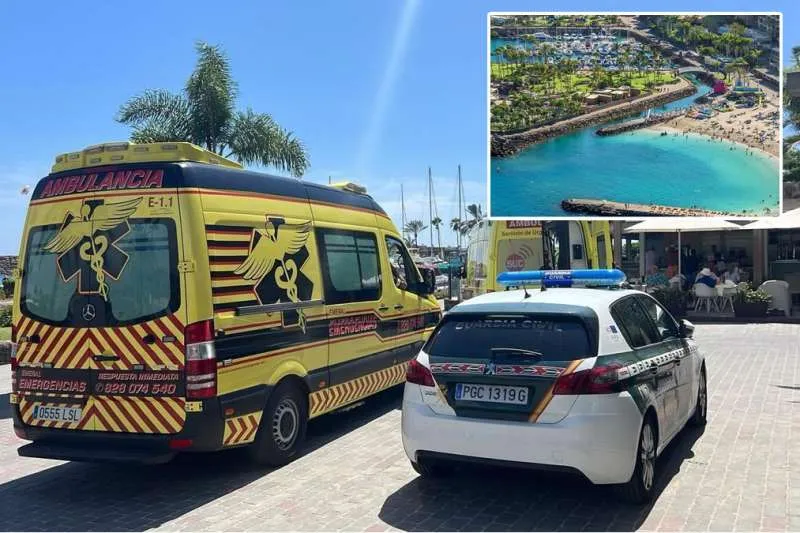 A man dies on a beach in Mogan
In a tragic incident, a man died yesterday (Monday) on Anfi del Mar Beach, situated in the southern region of Mogán in Gran Canaria. The unfortunate event after he was rescued from the sea while in a state of cardiorespiratory arrest, as reported by the Canary Islands Government's Emergency Services Coordination Centre (CECOES).
A distress call came in at approximately 2:40pm when the 112 emergency hotline received information that occupants of a recreational boat had pulled a person from the water. Witnesses at the scene quickly reported that the rescued man was in critical condition, and CPR was initiated while he was being transported to shore.
Upon receiving the call, immediate emergency response measures were set in motion. However, despite the valiant efforts of the SUC (Canary Islands Emergency Service) personnel who administered resuscitation procedures, sadly, they were unable to revive the man from his cardiorespiratory arrest, and his death was confirmed.
In accordance with established procedures, the Guardia Civil took custody of the deceased's body pending the arrival of the judicial authorities, who will conduct a thorough investigation to determine the circumstances surrounding this tragic incident.