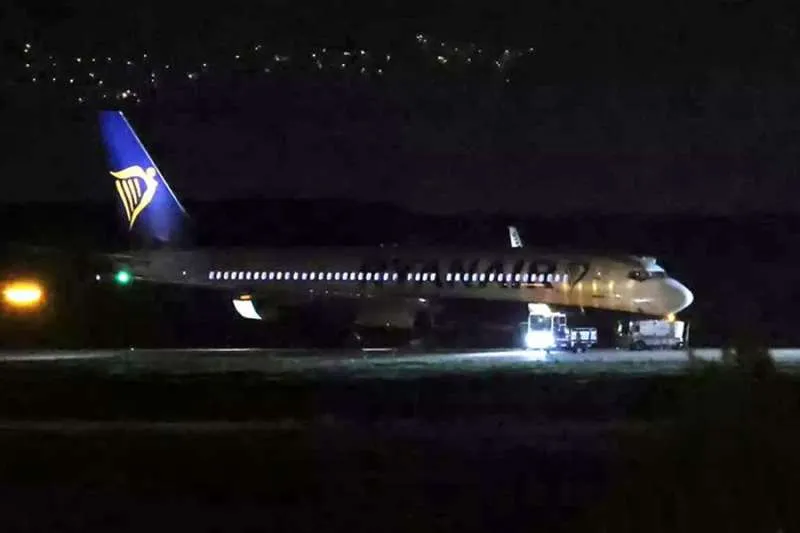 A Ryanair plane is evacuated in Greece due to a bomb scare
A Ryanair flight from Katowice (Poland) with 192 passengers on board that was heading to Athens (Greece) had to be escorted by two F-16s to its final destination yesterday afternoon, Sunday, after a bomb threat onboard the aircraft.
Ryanair flight 6385 departed from Katowice Wojciech Korfanty Airport (KTW) in Poland at 2:22 pm (Central European Time) and was scheduled to land at Athens International Airport (AIA) in Greece at 5:05 pm (Eastern European Time). A bomb threat was reported shortly after takeoff that forced the flight to be escorted by Greek fighter jets the rest of the way to its destination.
The flight landed in Athens at 5:40pm local time and was directed to a remote part of the airport where it could be thoroughly searched by the police.
All of the passengers were safely evacuated from the plane, and no bomb was found after an exhaustive search of the cabin, passengers, and their luggage.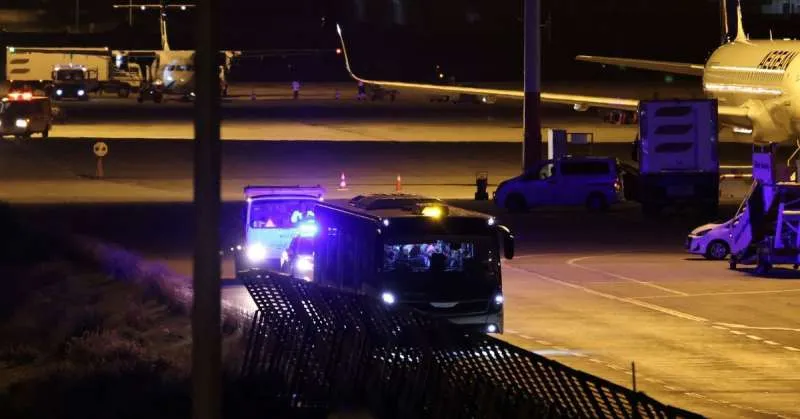 The aircraft in question was a Boeing 737, and the origin of the bomb threat is unclear at this moment in time, although this is the continuation of a worrying trend in 20123, being the third bomb threat this year.
On January 7th. a Jetstar Japan flight from Tokyo International Airport (NRT) was diverted to Chubu Centrair International Airport (NGO) for the same reason, and on Saturday, an Azur Air charter flight from Perm International Airport (PEE) in Russia to Goa International Airport (GOI) in India was diverted to Termez International Airport (TMJ) in Uzbekistan after a bomb threat was called in.
Thankfully, the one thing that all three bomb threats have in common is that none of them were actually credible. However, the fact that there were so many threats in such a short time is cause for concern. As demand for travel continues to recover and, in some cases, even exceed pre-pandemic levels, it is imperative that transportation security agencies ensure that their security measures are up to standard so that they can ultimately ensure the safety of travellers and airline workers.
Other articles that may interest you...