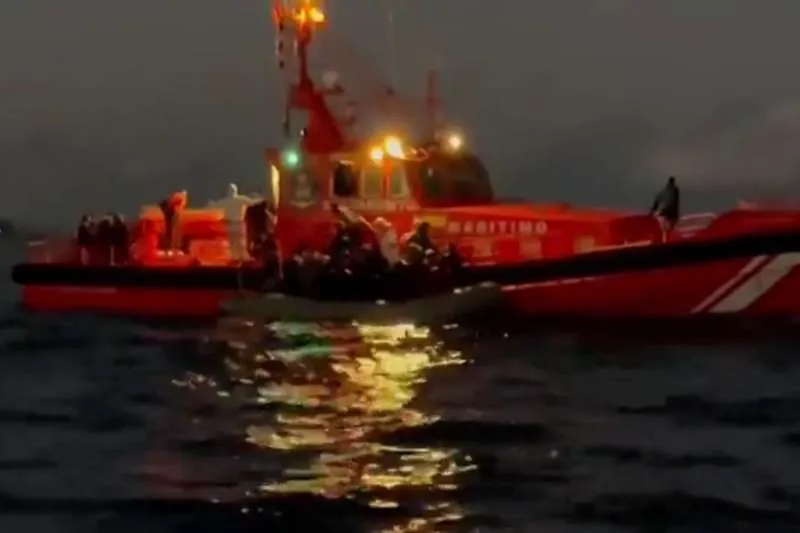 187 people in four inflatable boats intercepted by Gran Canaria and Lanzarote
In the last 24 hours, Maritime Rescue has intercepted four inflatable boats with 187 sub-Saharan and North African people crammed into them, heading to Gran Canaria and Lanzarote, among them were 27 women and 15 minors, as reported by the Emergency Services Coordination Centre.
After locating and intercepting them, Maritime Rescue guided two of the boats to Gran Canaria with 118 occupants, which included 24 women and 7 minors.
They were met at the Arguineguin port by the Red Cross and health personnel, who deemed it necessary to transfer a pregnant woman, a young girl with her mother, and a man to hospital for various treatments.
Another 69 occupants of the two other boats were transferred to the capital of Lanzarote, Arrecife, and among them were three women and eight minors. After arrival, two men had to be taken to health centres to be treated for dehydration.
These are some of the lucky ones who have survived the crossing from West Africa on the so called 'Canarian Route', after reports on Wednesday that sixteen people disappeared when an inflatable boat sank 35 kilometres from Fuerteventura, according to the testimony by some of the 38 survivors.
Other articles that may interest you...