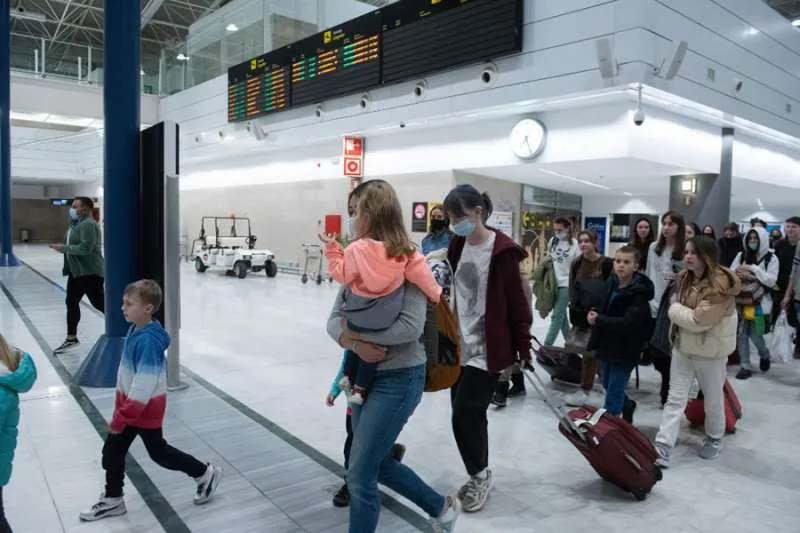 16 children from an orphanage in Ukraine arrive in Fuerteventura
A total of 16 Ukrainian children, including a baby under two years old, from an orphanage 30 kilometres from Kyiv, arrived in Fuerteventura last night (Friday), fleeing their country from the ravages of the war.
They were accompanied by three members of staff from the orphanage, and left it two weeks ago to head for the border to escape attacks by Russian troops. In Fuerteventura they will be housed in the El Cohombrillo shelter, in the town of La Oliva in the northern half of the island.
The mayor of La Oliva, Pilar González, was there to welcome the group of young refugees at the Fuerteventura airport, and explained to journalists that after the war broke out she contacted Ukrainian citizens living in the municipality to find out more about their situation, and among them was a woman called Natalia Karpukhina, who was caught in the war along with her family in Kyiv.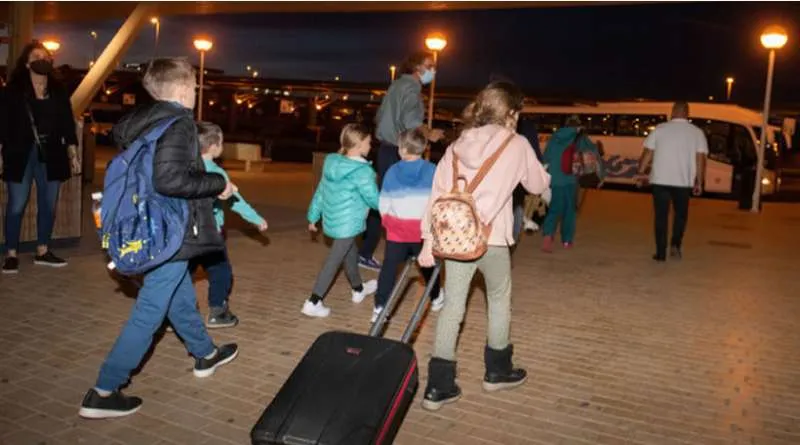 She was able to return to Fuerteventura with her children, but her husband stayed in the country to fight against the Russian troops. Natalia explained to the mayor that she intended to bring the group of orphaned children to the island, and thanked the La Oliva Council for its willingness to assist in everything necessary to help these children.
González said that they are children who are fleeing from the bombs, and is convinced that in Fuerteventura they will be in a safer place, and that if the conflict continues over a long period of time, the possibility of sending them to school is being considered.
She has also confirmed that they have already contacted doctors and psychologists to do a medical examination of their new arrivals.
The La Oliva City Council has been in contact with the Ministry of Social Affairs of Ukraine to tell them their intention of welcoming children to the municipality, for as long as the conflict lasts.
Other articles that may interest you...