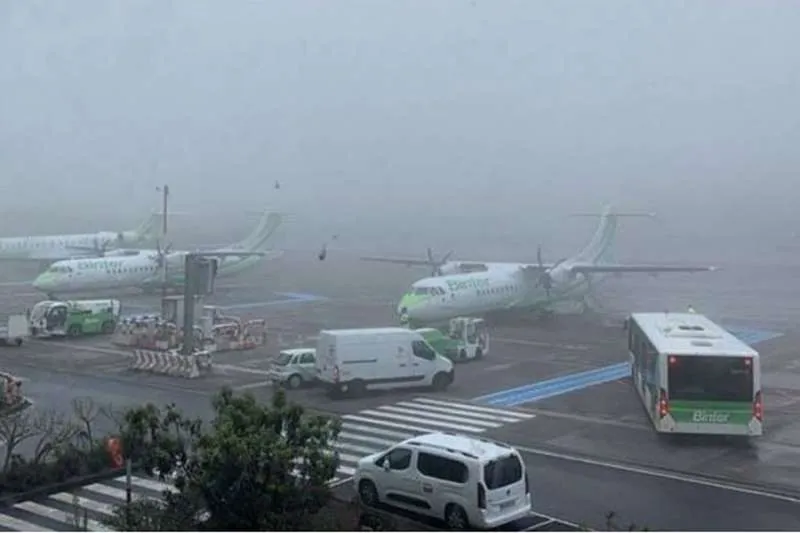 131 flights have been cancelled to and from the Canary Islands this Monday
AENA have updated the number of flight cancellations and diversions due to the tail-end effects of tropical storm Hermine this afternoon at 5pm, confirming that 131 flights have been cancelled today (Monday), and another 13 have been diverted.
Of the flights affected so far, the Tenerife North Airport has been the hardest hit again with 51 flights cancelled and eight diverted; Gran Canaria has had 20 cancellations and one diversion; La Palma 36 cancellations and four diversions; Lanzarote seven cancellations; El Hierro five; La Gomera eight; and Fuerteventura four.
This is very low compared to yesterday, Sunday, when 540 flights were cancelled and another 52 were diverted after Eurocontrol declared a 'Zero Rate' for flights to Tenerife and Gran Canaria.
Of these, the Tenerife had 167 cancellations and 16 diversions; La Palma 60 cancellations and two diversions; El Hierro 20 cancellations; Lanzarote 56; La Gomera six; Gran Canaria 183 cancellations and 34 diversions; and Fuerteventura 34 cancellations.
Finally, Aena added that during the day on Saturday, the first day under the effects of 'Hermine', there were 79 cancelled flights and another 30 diverted in the Canary Islands.