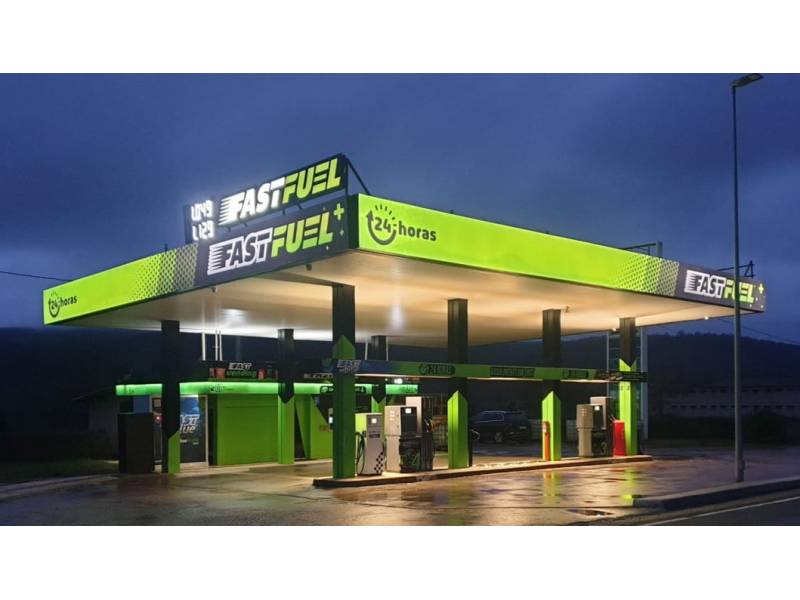 More low cost automated petrol stations coming to the Canary Islands
Eight years since the law was passed in Spain to allow the opening of low-cost automatic self-service petrol stations, the first one from Fast Fuels is due to open in the Canary Islands. It has taken longer for these types of petrol stations to open in the archipelago compared to the mainland due to logistics, but now due to franchises, they are going to start opening in bigger numbers.
The first to open these so-called 'ghost' petrol stations (called this due to no staff being present), was PetroPrix, a single operator that has four sites in Gran Canaria, located in Las Palmas, Agüimes (Arinaga) and Gáldar, but now, Fast Fuel is entering the market in the islands.
The company, born in 2015, is going to open two service stations in Gran Canaria in the short term, in Telde and Maspalomas, but its intention is to grow "as much as the market allows", according to its CEO, Marcos Tejeda.
"In the Canary Islands, the potential for growth is massive, as hardly any brands of this type have entered," says Tejeda, who prefers to refer to them as 'automatic' petrol stations rather than 'low cost'.
In mainland Spain, 12.5% ​​of petrol stations are of this type and by 2025 it is expected to reach 25%, while on the islands less than 1% are currently automated. In the last year, low-cost service stations grew 22% nationally, compared to 2% on the islands.
These service stations have become tough competitors of traditional brands such as Disa, Shell, Cepsa, Repsol and BP, due to much lower prices, which, according to Tejeda, are achieved with how they buy their fuel stocks. He assures that the low cost is not linked to employment since, although the customer puts the petrol in himself and pays at an ATM, he always has staff on site.
In general, the price of fuel at these stations is between 8 and 12 cents cheaper per litre, meaning an average saving, for a regular consumer, of 300 euros per year.
However, there are misgivings that exist around the quality of the fuels offered by these brands of automatic or 'low cost' petrol stations, but Tejeda clarifies that the product they supply is exactly the same as that of traditional operators.
As he explains, the fuel arrives by boat and is stored in warehouses. In the peninsula, it is CLH (Hydrocarbons Logistics Company), who is in charge of the storage, transportation and distribution of fuel, and who has to comply with the EN22 state standard, which determines the quality standards of the fuel that reaches the consumer.
In the Canary Islands, it is Disa that has this role, and all operators, be them traditional or 'low cost', buy from these deposits. "The quality of petrol and diesel is the same for everyone," says Tejeda, who says that the sub-standard quality is an "urban myth."