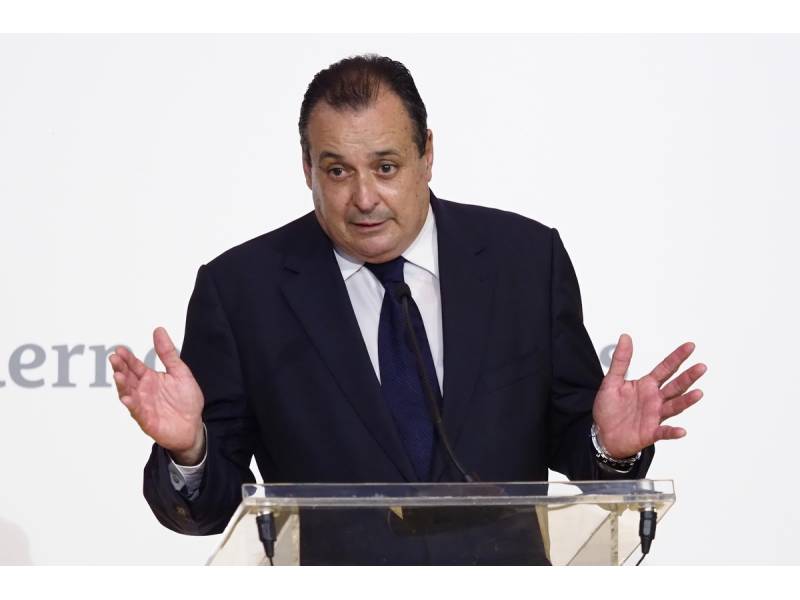 The Government will decide New Year's Eve and Kings Day restrictions today
The Canary Islands Government will analyze possible additional measures to apply at New Year's Eve and Kings Day (January 6th) in an unscheduled Governing Council meeting this afternoon. The Minister of Health, Blas Trujillo, confirmed this yesterday (Monday) saying "Health has prepared an 'ad hoc' report as these nights are worrying to us, so we are studying it tomorrow."
The head of Health, did not give any indication as to what possible restrictions will be applied, or on the other hand, will be made more flexible, as they were at Christmas when the number of diners at home was increased to 10 in Levels 2 and 3.
However, he did add that just yesterday there had been a remote meeting between the presidents of the island councils (Fecay) and the Canarian Federation of Municipalities (Fecam), and that there was a general agreement between them that all mass events, such as parades or fireworks, must be suspended or carried out with very strict measures.
He also confirmed that following the weekends' data, which are always lower, it is evident that the trend is going to be a further increase in cases, as this weekend was higher than usual, but if any alert level changes are to take place, that will be on Wednesday in the scheduled Governing Council meeting.
Trujillo acknowledged that due to the new way of analyzing the epidemiological data, where hospital pressure takes on much more relevance than incidence rates, the islands of Lanzarote and El Hierro may be susceptible to passing to Level 2, although he emphasized that we have to stop the increase in incidence as one leads to the other.
In fact, with yesterday's report the accumulated incidence rates at 7 and 14 days per 100,000 inhabitants in the Canary Islands, are still at very high risk. In addition, Gran Canaria and Tenerife already have a very high risk of the occupancy of ICU beds with Covid patients.
The Minister of Health referred to the complications that the omicron variant is causing due to its high transmissibility, a strain that has arrived when all economic activities are open. Hence, on the one hand, the Canary Islands have had to request more trackers from the Military and have had to reorganize their own health personnel, and on the other are appealing to the public to collaborate and be proactive with the measures, as the only way through this is to do it together, and not against each other.
Other articles that may interest you...