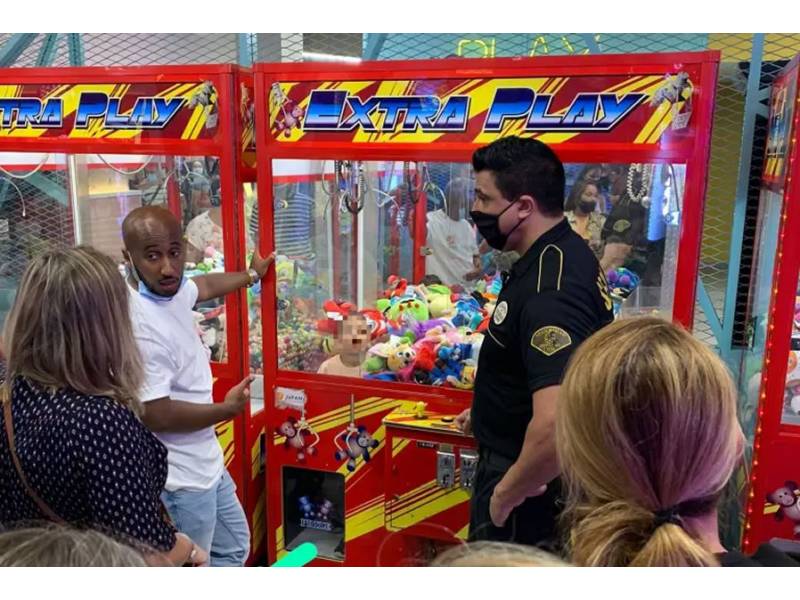 Young child gets trapped in 'grabber' machine in Gran Canaria arcade
Passersby in an arcade in Maspalomas in Gran Canaria, couldn't believe their eyes on Sunday when there was a 'bonus prize' amongst the soft toys... a 3-year-old child who had managed to crawl in to the machine, but couldn't get out.
The youngster had managed to get in to it by squeezing through the prize chute where the cuddly toys are delivered if you manage to pick one up on this type of machine.
The child's parents tried to keep the minor calm as he was starting to panic, but security personnel of the leisure centre, quickly came to the arcade to open the machine, and rescue the child, who was safe with no injuries. They even let him choose a teddy bear to take home as a momento of his unusual day.