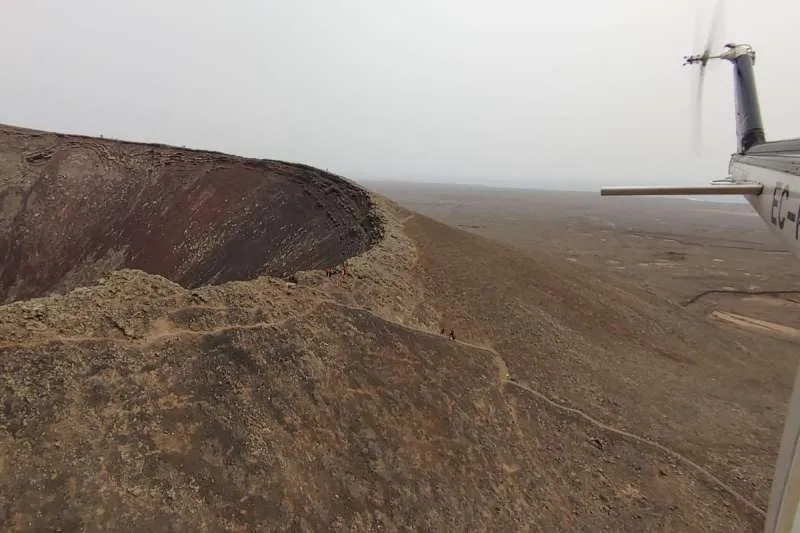 Woman rescued by helicopter after falling into the crater of a volcano
A 24-year-old woman had to be rescued by helicopter yesterday after falling into the crater of a volcano in Fuerteventura. An alert was received by the Emergency and Services Coordination Centre (CECOES) at 4.25pm yesterday afternoon (Tuesday) informing of the incident, stating that the woman needed assistance as she had been injured during the fall.
The Calderón Hondo crater in Lajares, in the municipality of La Oliva, has become a benchmark for tourists on the island who want to go hiking and visit the volcanoes in Fuerteventura. The Calderón Hondo is one of the best preserved and most accessible volcanoes since there is a route prepared for hikers to see the crater.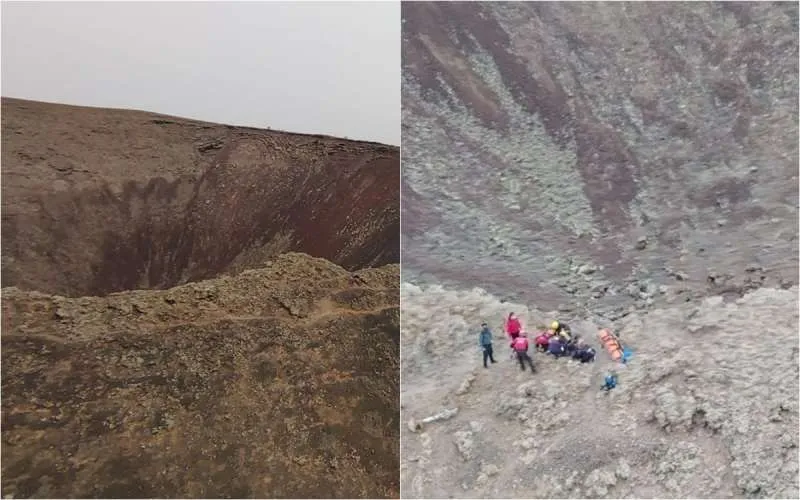 After being airlifted by the GES Helicopter, she was taken to Fuerteventura General Hospital in Puerto Rosario for further treatment for a leg injury but is in a stable condition.
CECOES have warned people to be careful when hiking in exposed areas as gusts of wind can easily make it far more dangerous in some of these areas.
Other articles that may interest you...