Venture announces the opening of new restaurants with a massive giveaway
The Venture Group has been very busy of late, and have announced that they are opening four exciting new restaurants in the south of Tenerife, one in San Telmo in Los Cristianos and three in the newly branded X-SUR commercial centre in Torviscas. And to mark the opening of the first one this weekend, they are giving away 300 burgers!
To celebrate the opening of their newest Dedos restaurant, located along the beachfront promenade of San Telmo, Venture Group will be giving away an unbelievable 300 free Smashburgers! But what's all the hype about, and what makes a Dedos Smashburger so much better than a normal burger? Well after tasting one yesterday we recommend you find out for yourself.
They're made from prime chuck and brisket from grass-fed, mature cows, direct from their very own butchers, Meat Boutique. The burger patty is then smashed flat over a searingly hot grill until they're crispy, craggy-edged and cooked through, to deliver a burger that's juicy, caramelised, beefy and quite frankly, the best burger you're ever going to eat.
So, to get yours, simply pop down to Dedos San Telmo this weekend (Saturday 5th and Sunday 6th February) between 2pm - 5pm, where they will be giving away 150 free burgers each day, and have your phone ready to post a picture of yourself at Dedos and tag them @dedostenerife, but remember it's first come, first served, so don't be late.
As well as San Telmo, Venture Group have announced that they will soon be opening three new restaurants in X-SUR, the commercial centre in Torviscas formally known as Gran Sur. These new additions to the group will all be part of the Venture Trend category, meaning that they will all be casual, easily accessible and fun dining experiences.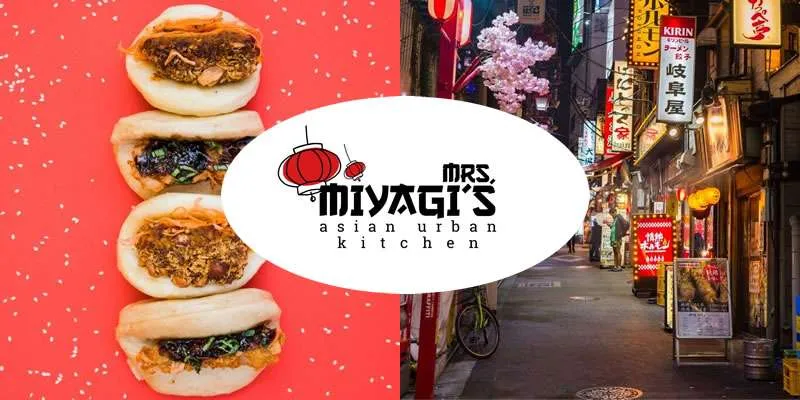 The first of these new restaurants, due to open mid-February, will be Mrs Miyagi's. An Asian urban concept bringing your favourite, nostalgic, Chinese dishes to an innovative new level. With a balance of tradition mixed with a modern, rebellious and vibrant touch.
You will be transported to the streets of southeast Asia, as you experience an edgy, trendy venue where you can enjoy tasty delights such as Chinese bowls, gua baos and dumplings. It's easy to see that Mrs Miyagi's will soon become your new favourite place to catch up with friends.
Next to open in X-SUR will be Dedos Urban Kitchen, which will bring the same concept from Dedos Las Americas and Dedos San Telmo, with a mouth-watering global menu and the best gourmet burgers around. Sticking to their mantra of eating out can and must be fun, the restaurant will be casual, trendy and offer the very best quality food at the very best price.
All their meat comes from their own butcher's, Meat Boutique, which guarantees a consistently high standard, making it the perfect place for a relaxed family meal out without the hefty price tag.
And last, but not least, and possibly the biggest surprise of them all, is that Venture Group's butchers, Meat Boutique, will be relocating to X-SUR and transforming into not only somewhere to buy the best meat from, but somewhere to eat it too.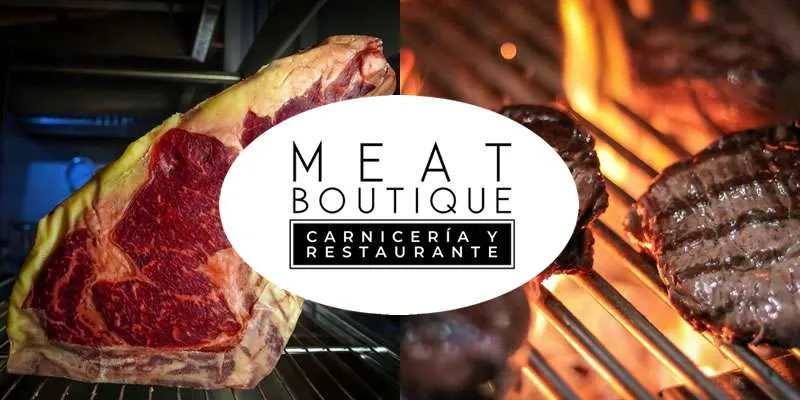 Meat Boutique Carnicería y Restaurante will open in early March and will be the ideal place to celebrate all things meat. This unique new concept offers half specialist meat shop and half steakhouse, allowing you to choose from a great selection of quality, special dry-aged cuts of meat and have their experienced team cook them for you too.
With over seven years' experience as butchers, selling selected premium produce and meat of the very best quality, they have a great passion for delivering the very best of what meat can be.
Using this deep knowledge of the product, alongside their new specialist charcoal oven, ensures you will experience the meat exactly the way it is meant to be enjoyed.
Meat Boutique Carnicería y Restaurante will be an easily accessible, casual eatery, and butchers' shop - perfect for the passionate meat lover, delivering excellent value and flavour at everyday prices.
To keep up to date with all the developments at Venture Group Tenerife, visit their Facebook page: https://www.facebook.com/venturegrouptenerife