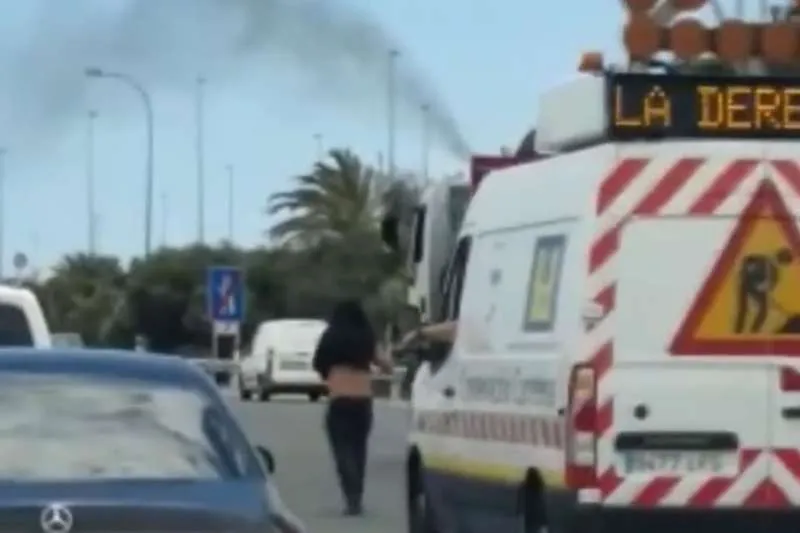 Traffic jams caused by man walking in middle of the motorway with a bunch of flowers
Huge tail backs were caused yesterday on the GC-1 motorway by the Las Palmas airport in Gran Canaria, because a man was walking down the middle of the road with his shirt pulled over his head carrying a bunch of flowers.
A video of the man has quickly gone viral, as it is as surreal as it is shocking. He can be seen calmly walking down the centre lane of the motorway closely followed by a Cabildo roadwork's vehicle, whose driver spotted the man and decided to escort him to ensure his safety among the heavy traffic.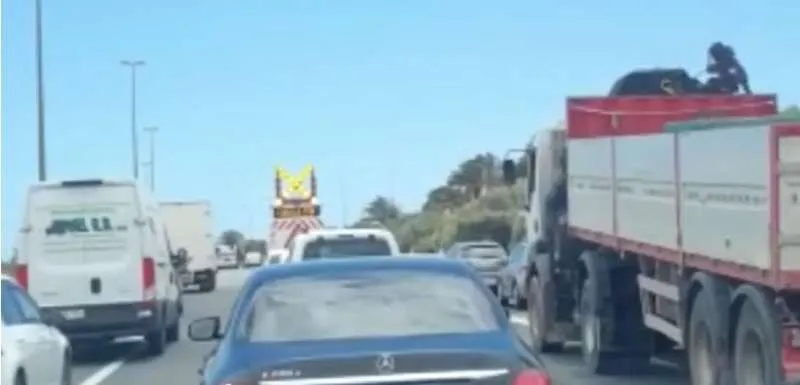 The vehicle put its emergency lights on to warn other drivers of some danger ahead, but they weren't expecting a man out for a stroll on the busiest stretch of road in Gran Canaria during rush hour.
When the Ingenio Local Police managed to get through the traffic and reach him, they took him by car to the next junction away from the traffic, where an SUC ambulance was waiting to assess for any physical injury or mental disorder, and so they could formally identify him in safety.