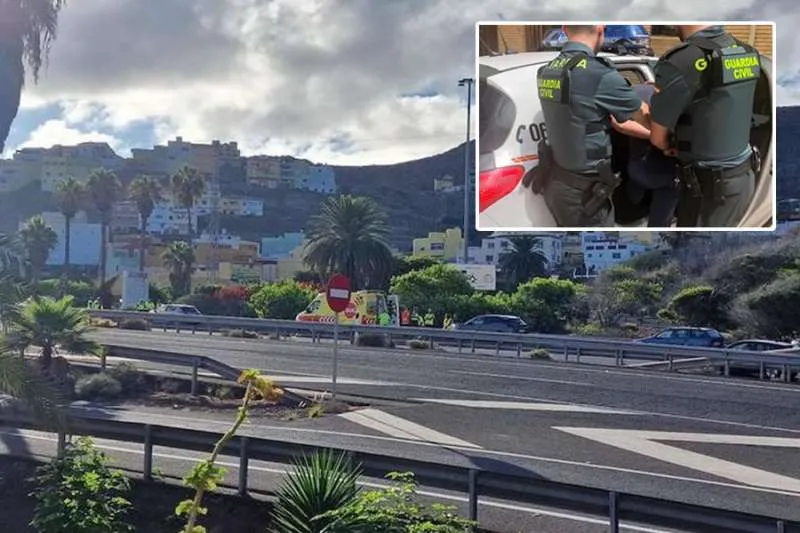 Tourist armed with a knife throws rocks at passing cars in Costa Ayala
The Guardia Civil arrested a tourist in the early hours of this morning (Saturday), who was throwing rocks at passing vehicles at the Costa Ayala junction of the GC-2 highway in Gran Canaria.
The man, who was carrying a knife, positioned himself at the side of the road and started throwing rocks, allegedly hitting around fifteen vehicles heading in the direction of Las Palmas.
As drivers saw what the man was doing, and that he was armed, they slowed down to minimize damage or the chance of a serious accident.
Shortly after the Guardia Civil arrived and apprehended the man, who is a German tourist that has been on holiday in Gran Canaria for a few days, but was supposed to have returned to Germany yesterday (Friday).
According to eyewitnesses, after detaining him, officers took the man to the Doctor Negrín General Hospital in Las Palmas, the protocol in these situations where they believe suspects require psychological analysis following their actions.