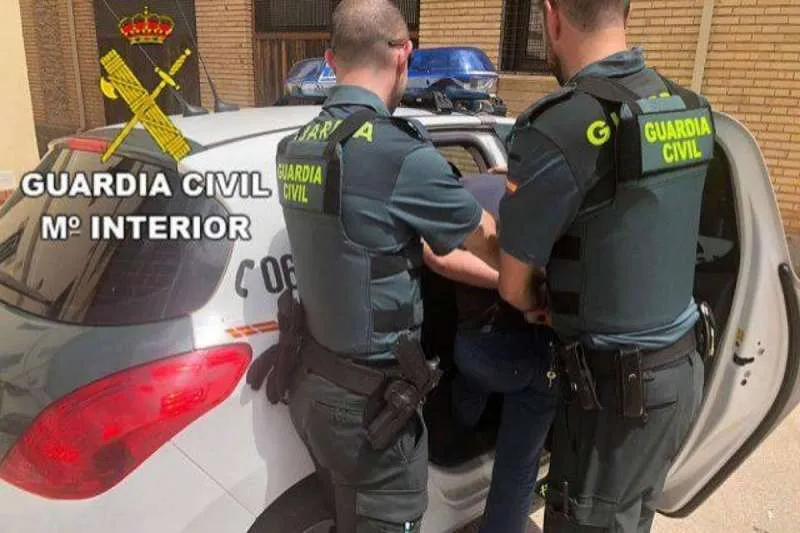 Three thugs who violently assaulted a British couple in their 70s are arrested
The Guardia Civil have confirmed that they have arrested three men, one of them a teenager, who are charged with violently attacking an elderly British couple who were on holiday, before taking credit cards they stole from them and spent over 3,000 euros, and in addition to this, driving without a licence or insurance.
Allegedly, this is the fourth attack of this type in the last two months attributed to the three men since their arrest, and this one, that led to their capture, happened on February 22nd in Caleta de Fuste in Fuerteventura.
According to the Guardia Civil report, the couple were assaulted from behind by the three men as they were returning to their hotel, and ended up on the ground in a struggle with the assailants, who stole the man's wallet and his wife's handbag containing documents, cash and three credit cards.
They then used the credit cards over the next two days in numerous shops in Puerto del Rosario spending 3,087 euros as the PIN number was in the wallet as well. These purchases left the couple's bank account overdrawn as they didn't know the procedure for them to be cancelled, due to their advanced age.
However, because of these purchases' investigators were able to get CCTV footage and images of the people that had used them from well-known fast-food outlets, sports shops, perfume shops, and a car accessories outlet, which placed the alleged assailants in all of them.
This information, together with the statements and other evidence obtained from store assistants, meant that they were able to identify the three culprits and proceeded to arrest them on April 21st.
The officers also verified that one of them, who was the driver of the getaway car used to flee the assault and who had used the car on other trips to use the credit cards, did not have a driving license or insurance of any kind, and that he had been stopped for this same offence three times in the last 18 months.
Following their arrest, the three have been charged for the three crimes and the two detainees of legal age were handed over to the corresponding Investigating Court in Puerto del Rosario, who sent one of them straight to prison awaiting trial.
Unfortunately, there is no update regarding the elderly couple they attacked, either about if they were hurt or if they recovered the money the men stole.