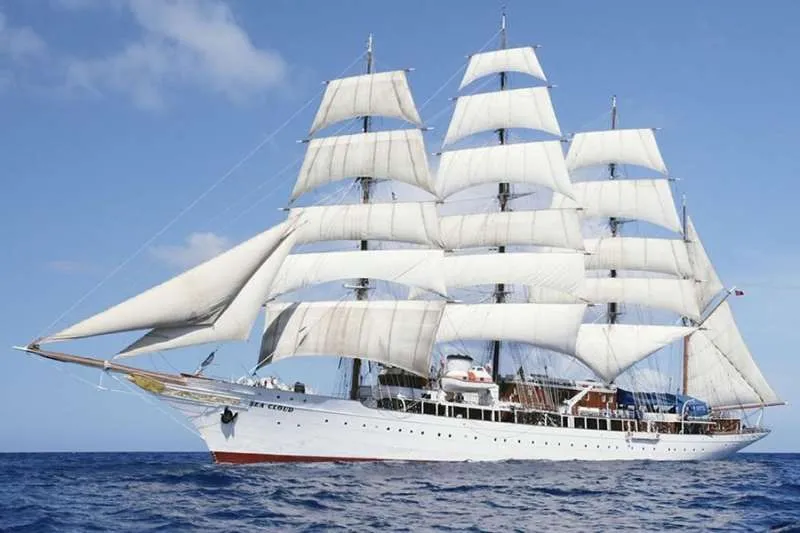 The oldest cruise ship in the world makes a stopover in Las Palmas
The first weekend of November is set to be a busy one in the Canary Islands, as the cruise season is in full swing and ships are full again after the pandemic, and Las Palmas will be welcoming the oldest cruise ship in the world, the Sea Cloud which was launched in April 1931.
Turismo de Las Palmas de Gran Canaria have reported that November will be a busy month for cruise stopovers in the city's ports, with up to five cruise liners docking at the Santa Catalina Pier between Friday and Sunday.
On Friday, November 3rd, the Emerald Princess (Princess Cruises) consigned by Hamilton & Cía is scheduled to leave the archipelago from Santa Catalina to sail for Southampton, and on Saturday, the Star Clipper (consigned by Marmedsa), a sailboat with 30 years of active service, flying the Maltese flag that will appeal to lovers of old-fashioned sailing, is expected.
Marmedsa builds ships that are replicas of historical ones, which offer a different experience, without an agenda of activities defined by schedules. In this case, the Star Clipper has a capacity for 170 passengers, with 70 crew on board and its stopover will be for boarding and disembarking passengers.
On the same day, Saturday, the city awaits another luxury cruise ship, the Silver Moon (from Silversea Cruises), a medium-sized ship with 600 passengers on board and more than 400 crew members. Inaugurated in 2021, this new cruise liner is defined as a super-luxury ship with a high-level gastronomic offer.
On Sunday, November 5th, Santa Catalina will have another operation for the embarkation and disembarkation of passengers from the AIDAnova (from AIDA), which is coming from Kiel in Germany, before it departs for Madeira.
Finally, on the same day, the 110-metre-long Sea Cloud will dock to disembark its passengers. She is a motorized sailboat, with over 3,000m2 of sails, that travels with the title of being the oldest cruise ship in the world since it has been in service since 1931, more than ninety years ago.
As many passengers as crew (60) travel on board, on what was a US Navy warship during World War II, and the first ship to integrate a multiracial crew.
Other articles that may interest you...