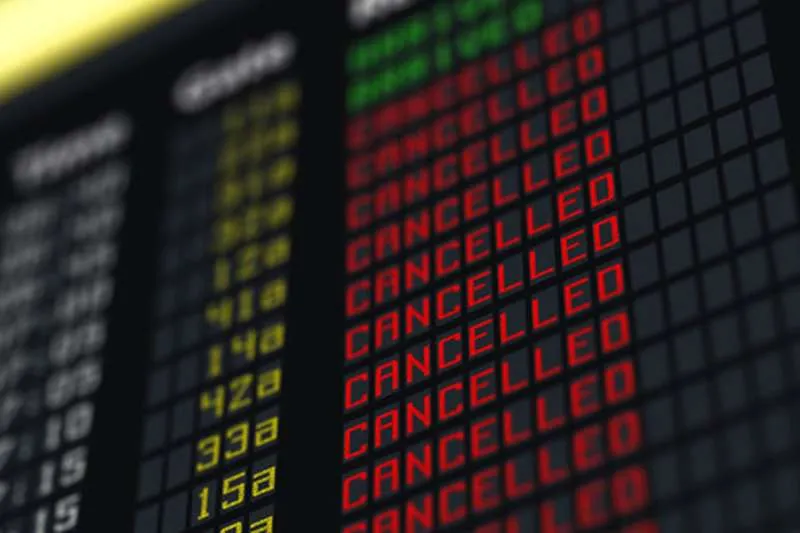 The number of flight cancellations in the UK is worrying the Canary Islands
There was some good news for the tourism sector in the Canary Islands yesterday after it was announced that more than a million international tourists visited in April. After two years of the pandemic, it seems that the archipelago is finally recovering to tourist levels of 2019. However, a new setback could get in the way of that long-awaited upward trend.
Chaos at several airports in the UK started a week ago, leading to huge numbers of flight cancellations by EasyJet, TUI, and British Airways. The decision for this is being blamed on computer problems, limitations in air traffic, work being carried out on runways, and staff shortages.
EasyJet announced on Monday that they were cancelling 240 flights from Gatwick; a figure must be added to the other 200 that they had already cancelled from May 26th. Despite the discomfort caused among travellers, they have offered alternative flights or a refund.
TUI has also apologized for the cancellation of a dozen flights due to staff shortages. The tour operator said that the "continuous disturbances" suffered at airports such as Manchester, forced those responsible to make the drastic decision. "We are doing everything possible to keep customers up to date," said TUI in a statement, who provided accommodation to travellers who experienced the longest delays.
However, passengers on a TUI flight to Tenerife were more than disgruntled when they received a text message telling them their flight was cancelled when they were sitting on the plane.
"Clients were offered overnight accommodation while we worked on a new flight plan," said the tour operator, which arranged for an alternative plane the next day from London.
According to data from FlightAware, in the three days of last weekend, there were more than 4,500 flights cancelled in Europe, of which 2,300 were on Friday, 1,500 on Saturday and 700 on Sunday.
This situation is beginning to worry the Canary Islands department of tourism, as the islands, regardless of Brexit, continue to be one of the favourite destinations of British tourists.