The 'Holi' festival returns to Costa Adeje
Holi, the festival of colours and of Spring, is one of the most popular and significant festivals in Hinduism, and the Indian community in the south of Tenerife, in particular in Adeje, are inviting everyone to celebrate with them on Sunday.
The event, organised by the Tenerife Sur Hindu Association and ST Eventos, with the support of the Adeje council, will also be counting on the presence of different Hindu associations throughout the Canary Islands, and participation in the event is totally free.
This year, the Holi festival is taking place in the Avenida Moscú parking area, which is adjacent to the TF-1 motorway in Fañabe, from midday on Sunday until 6pm, with different international and local DJs, Indian dances, a foam party, food from different parts of the world, and of courses colours galore.
The use of colours in Holi is a symbol of happiness at the arrival of spring, emulating the colours of the flowers that bloom during this time of year. The colours most often used are blue, red, pink, purple, and black and white.
If you are going, you may want to take a towel and a change of clothes!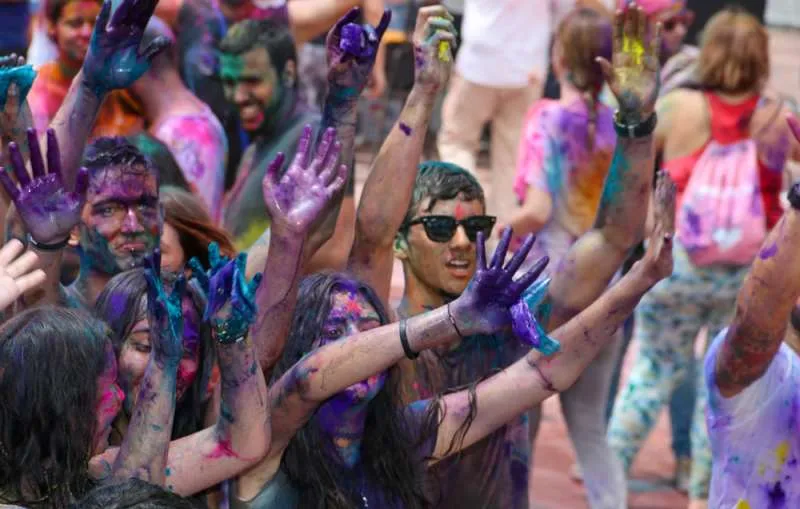 Other articles that may interest you...