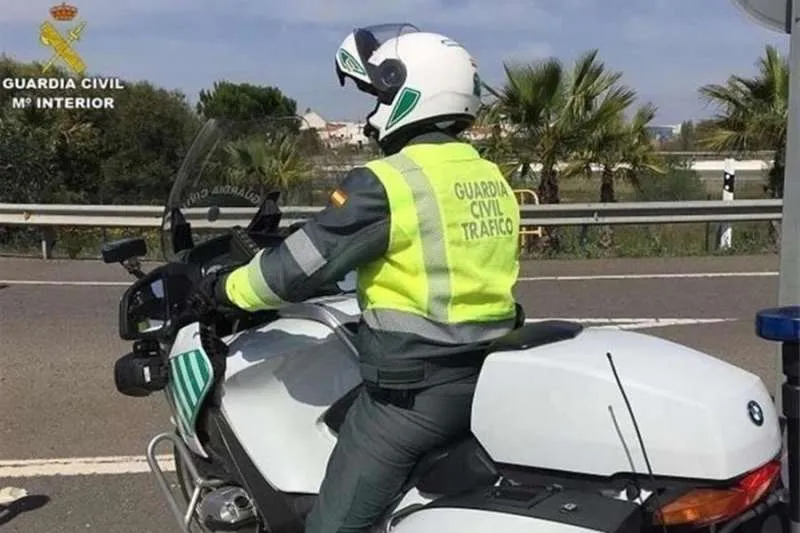 The DGT are targeting drivers who suffer from 'left lane syndrome'
Driving correctly on motorways or dual carriageways is one of the issues that the DGT (General Directorate of Traffic) is pursuing the most, especially the so-called 'left lane syndrome' and undertaking on the inside lane. Drivers are warned that staying in the outside lane for more than 300 metres, slowing the flow of traffic, or undertaking, is not only dangerous and can lead to accidents, but also to fines of between 200 and 500 euros.
Article 31 of the General Traffic Regulations states the correct way in which drivers on these roads, which carry more than 55% of national traffic, must circulate. It says that, whenever possible, you should drive in the lane furthest to the right, leaving the lanes on the left side only for overtaking slower vehicles.
Also, another of the peculiarities of these roads is that they have 'acceleration' and 'deceleration' lanes, called 'slip roads' in English, that are specific for entry and exit of the road, which are in place so that vehicles can easily and safely adapt their speed accordingly.
However, as the DGT reminds us, these slip roads do not have priority, so drivers must always give way to those who are already travelling on the motorway or dual carriageway, and do everything possible to facilitate the entry of vehicles onto the highway.
Not driving correctly on these highways, making it difficult to overtake or holding up other vehicles, carries a fine of up to 200 euros but without loss of points from your licence. This includes 'left lane syndrome', which is when a driver pulls out to overtake and doesn't return to the right, or a driver who just stays in the left lane regardless.
It also states that nor should you stop or park in the middle of the road, not even on the hard shoulder, because it can cause traffic accidents and also carries a DGT fine of 200 euros. The only exception is due to a vehicle breakdown.
Other manoeuvres such as undertaking on an inner lane, or reversing on the road or the hard shoulder are also prohibited. These can imply a very serious offence of reckless driving, with a fine that can range from 200 euros and four points to 500 euros and six points.
However, there are traffic offences with bigger fines, for example, if your number plate is broken so that it can't be read, even with one digit missing or obscured, you can be fined up to 6,000 euros.
Other articles that may interest you...