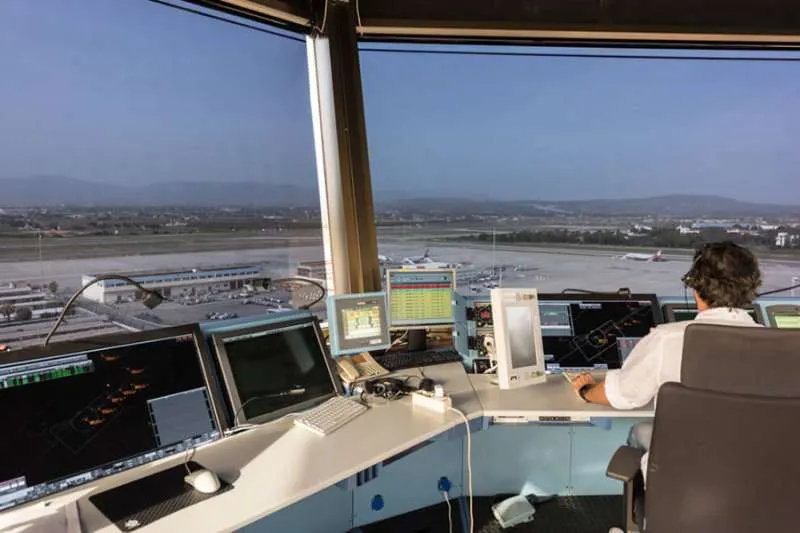 The Canary Islands returned to pre-pandemic flight levels in April
Demand for flights to the Canary Islands returned strongly in April, after the sixth wave of coronavirus and the lifting of nearly all restrictions, and led airlines to schedule a greater number of seats. In April, air traffic recovered to pre-covid levels for the first time since March 2020, according to data published today by the air navigation manager, Enaire.
Last month, the Canary Islands control centre were responsible for a total of 29,975 flights to and from the islands, which is 0.2% more than in April 2019, with almost 5% more international ones than in 2019, a total of 15,200.
According to Enaire, tourists that couldn't travel to the islands in January and February as a result of the sixth wave, delayed their trips until March and April, leaving the good figures that coincided with Easter. Beforehand, in March, the Canary Islands managed to exceed one million foreign tourists for the first time since the pandemic began.
Demand grows for the summer and more flights are scheduled:
Regarding domestic flights, operations are still 1% below those of 2019. Last month, 12,097 operations were carried out. All in all, for the summer though, the forecasts are optimistic.
Airlines have scheduled 11.5% more seats this summer with the mainland, which represents a total of 3.5 million seats, and they have had to increase their capacity in recent weeks due to the strength of demand.
At the national level, in all Spanish airports, the flights managed by Enaire in April were 7.7% lower than in 2019, which was a record year for traffic. In total, 170,000 flight operations were handled last month.
If we look at the evolution in the first four months of the year, flights are still below 2019 as a result of the sixth wave of Covid. On the islands, 110,949 flights were made between January and April, 9.7% less than in 2019. Only the Balearic Islands have recovered pre-Covid records so far this year, with an increase in the number of operations of 0.5%.
Other articles that may interest you...