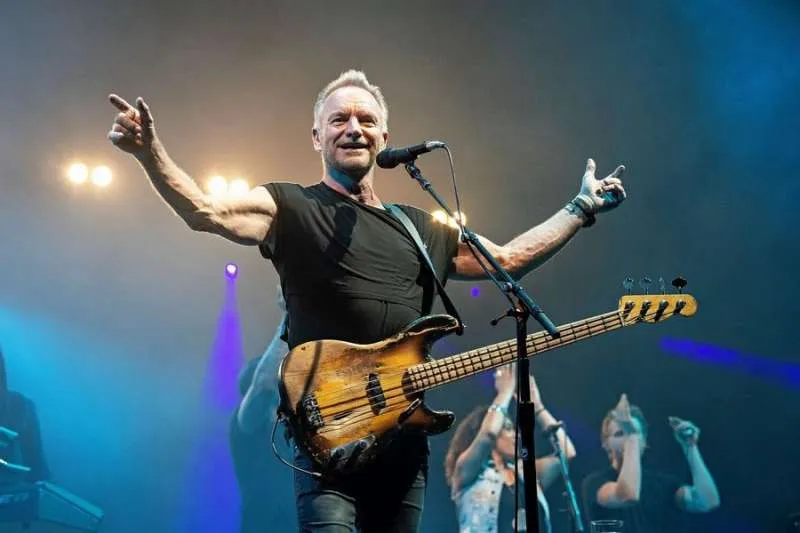 Tenerife and Gran Canaria are getting ready for Sting this weekend
Thousands of residents in Tenerife and Gran Canaria are getting ready for the return of Sting, who last performed on the islands in 2012. He is live in concert, as part of his 'My Songs' world tour, tomorrow night (Saturday) at the football stadium in Adeje, and then on Sunday at the Plaza de la Música in Las Palmas, both starting at 9pm.
My Songs is a collection of his most iconic songs from his time in The Police and from his solo career, and there is a lot of material to choose from!
The 17-time Grammy winner's tracks include such well-known songs as Fields of Gold, Shape of my Heart, Roxanne, Demolition Man, Englishman In New York, Every Breath You Take, and Message In A Bottle, to name but a few.
On stage Sting (bass guitar) will be accompanied by an electric rock band with Dominic and Rufus Miller on guitars, Josh Freese on drums, Kevin Webster on keyboards, and his son, Joe Sumner.
At 71, the legendary singer-songwriter from Newcastle is still on top form, as he already demonstrated with four concerts in Spain last year. My Songs began touring in 2019 but had to take a break due to the pandemic, but he now has more than 200 concerts to his credit, including Europe, the United States, the Middle East, and of course in the UK.
Other articles that may interest you...