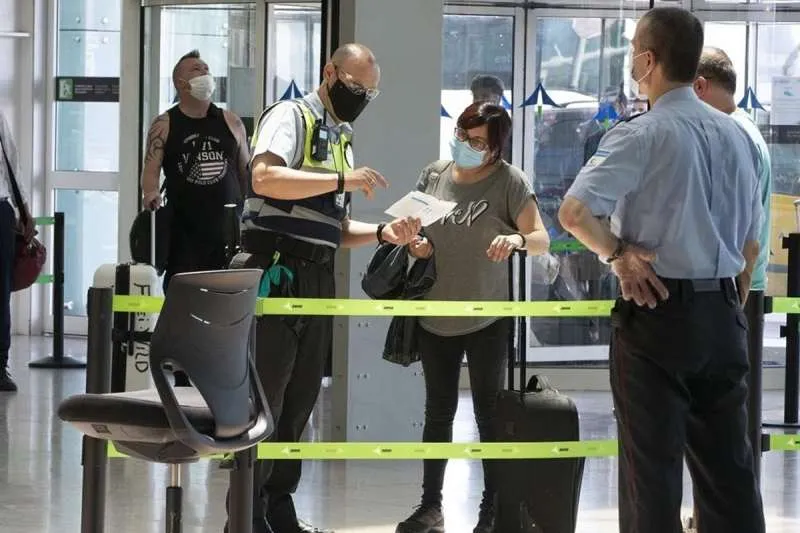 Spanish Tourist Office apologises for releasing wrong travel information for UK travellers
The Spanish Tourist Office in the UK has issued an official apology for incorrectly releasing the information on Wednesday that unvaccinated travellers were now allowed to enter Spain with a negative test result, which was widely reported in the British national press, and by us before we double-checked the BOE and found that the information was incorrectly interpreted.
Many people believed that the press was at fault for 'jumping the gun' and got it wrong from the BOE, but the Spanish Tourist Office has put their hand up and admitted they it was their fault as the statement they released was incorrect.
Quite rightly we have received criticism as well, which we accept, however, we withdrew our article before this came to light and updated as to what we felt the situation was, which has turned out to be correct.
We published, before the Tourist Office's apology, that it was an update of the EU entry rules to include Antigen tests and the end of the necessity to complete locator forms if you have an EU Covid Certificate or equivalent, which includes travellers from the UK using the NHS Covid Pass.
The deputy director of the Spanish Tourist Office in the UK, Pedro Medina, said: "We apologise unreservedly for the miscommunication on April 6th that raised the hopes of thousands of unvaccinated travellers wishing to travel to Spain, which was due to a misunderstanding of the new entry requirements for travellers from within the EU."
The Spanish Tourist Office has posted confirmation on their website stating "we have now clarified that the latest coronavirus regulations, published in Spain's BOE (the Official State Gazette), were misinterpreted and the statement was not correct."
The current ruling stopping non-vaccinated travellers from the UK entering Spain, which includes the Canary Islands (unless they have a valid recovery certificate), is in place until April 30th. Hopefully, it will be lifted on or before that date.