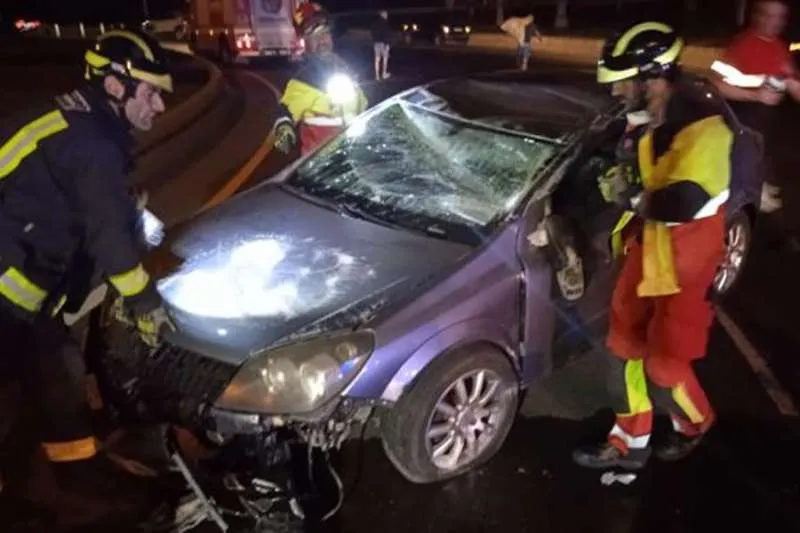 Serious accident as female driver falls asleep whilst driving and rolls her car
A 45-year-old woman has been involved in a serious car accident after falling asleep at the steering wheel in Las Palmas in Gran Canaria, escaping with just minor injuries after rolling her car.
According to the Emergency Services Coordination Centre (CECOES) the incident took place at the roundabout on the main road between Marzagán to El Sabinal by El Mirador shopping centre late on Saturday night.
The female driver had a lucky escape when she fell asleep whilst driving, lost control of the vehicle and hit the kerb by the roundabout and her car flipped over onto its roof.
CECOES dispatched the necessary emergency resources to the scene, and paramedics treated her for 'moderate' cuts and bruises before transferring her to the Hospital Universitario Insular de Gran Canaria for routine observation.