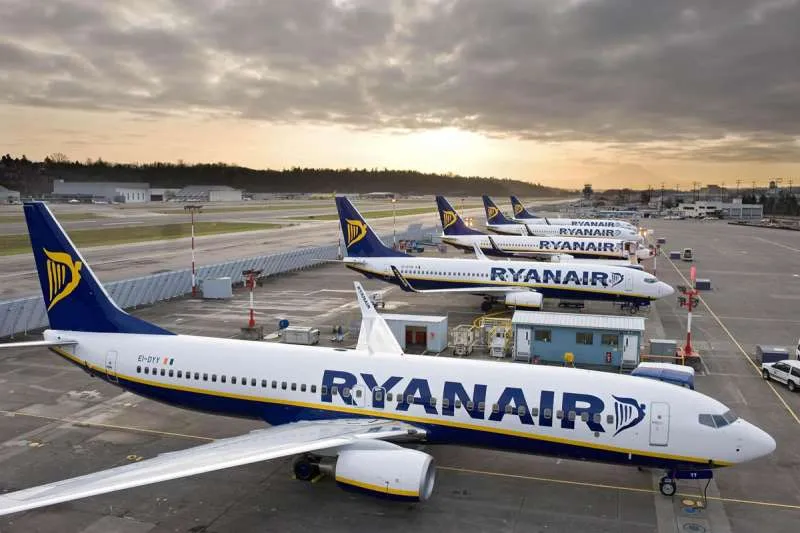 Ryanair cancels 400 flights as French air traffic controllers go on strike
Ryanair has cancelled 400 flights throughout Europe, leaving passengers stuck on aircraft with 'no decent food or drink' as air traffic control workers go on strike again. Staff walkouts in France have forced hundreds of flights to be grounded. Ryanair CEO Michael O'Leary said: "Again today, we've had to cancel 400 flights, all of these have been cancelled because of the French ATC strikes".
"The vast majority of these flights are overflights. They are not going to France. They are flying from the UK to Spain, from Portugal to Germany, from Italy to Ireland, and so on."
Air traffic controllers are needed to make contact during overflights when planes are flying through the French airspace. However, it's not just Ryanair that have faced issues, as EasyJet have had flight cancellations also, with people stranded in Nice after Edinburgh flights were put on hold.
In a recorded statement, Mr O'Leary said: "I'm speaking to you this morning (Tuesday) from our Dublin operation centre with the bad news that again today we have had to cancel just about 400 flights of the 3200 flights we had scheduled to operate today. All of these flights have been cancelled because of the latest French ATC strike".
He expressed frustration that overflights are being cancelled rather than French domestic flights. "We respect the right of French ATC to strike but it should be French domestic flights or local flights to France that get cancelled, Mr O'Leary said. "There's no reason why flights to Orly and flights to Charles de Gaulle are not being cancelled".
"It's absolutely indefensible that flights going from Ireland to Italy, from Poland to Portugal, or from Spain to Germany are being cancelled simply because the French wants to prioritise their domestic flights and cancel all the overflights."
He added that the French have alternatives to travel within the country, as they can take its high-speed train service or use motorways.
Last week, Ryanair submitted a petition calling for the European Commission, led by Ursula von der Leyen, to insist that France protects overflights during French ATC strikes. The petition has so far been signed by over 1.1 million of Ryanair's 'very fed up' customers.
The CEO added: "Spain, Italy and Greece already protect these overflights so that when their national ATC unions go on strike, the overflights are not disrupted. We are calling on the EU Commission today for action."
Other articles that may interest you...