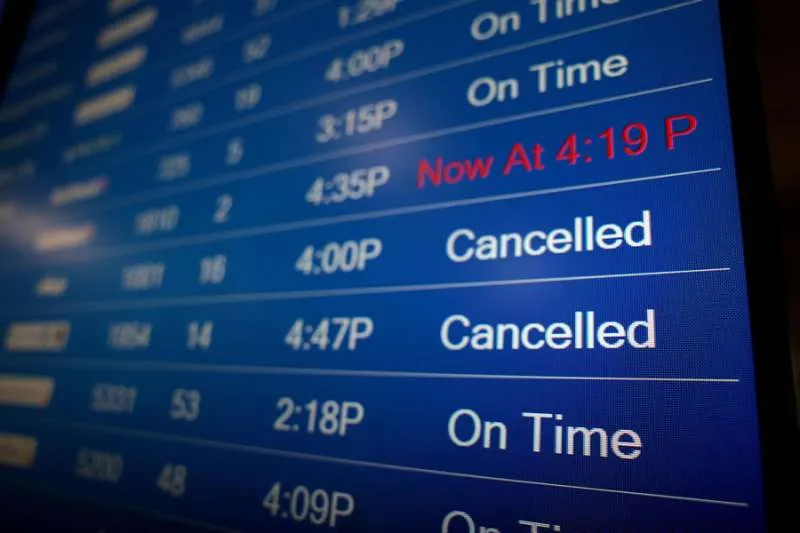 More than 30 flights cancelled and diverted due to storms in the Canary Islands
More than 30 flights have been cancelled and several have been diverted to different airports today (Sunday) as a result of the storm in the Canary Islands, which has affected various airports in the Archipelago, according to a press release from AENA.
The two airports most affected by the adverse weather have been La Palma and Tenerife North, and up until 7pm tonight 24 cancellations have been registered (11 arrivals and 13 departures). Of the total cancellations, 19 are flights with Tenerife North (10 departures and 9 arrivals) and 4 are flights with Gran Canaria (2 departures and 2 arrivals).
Also, an outbound flight to Düsseldorf was cancelled, since the plane couldn't land in La Palma and was diverted to Tenerife South airport.
In El Hierro there have been 5 cancellations (3 flights from Tenerife and two from La Palma); in La Gomera, another 3 cancellations, all flights with Tenerife North.
There was also a diversion of a flight to Gran Canaria as it was unable to land at Fuerteventura Airport and another flight from Gran Canaria that could not land at Los Rodeos (TFN) and was diverted to Tenerife South.
In general it is domestic flights that have been affected but airlines recommend you check the status of your flight before travelling.
Other articles that may interest you...