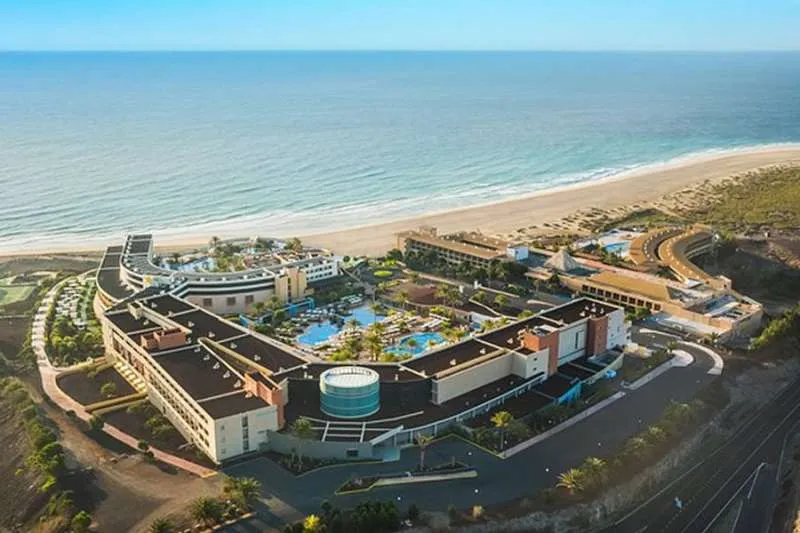 Fuerteventura hotel is the best all-inclusive in Spain
The infinite sandy beach of Jandía in the south of Fuerteventura now has a hotel that stands out from the rest. The Iberostar Playa Gaviotas Park has been awarded the title of 'Best All-Inclusive Hotel' in Spain by Tripadvisor in its annual Travelers' Choice Awards, which recognize the best hotels in the world in their different categories.
It has established itself as the best place to stay on the ocean shore for all the family, with its popular Star Camp activities program, and initiatives that range from learning culinary techniques to creating works of art, while learning values ​​such as respect for the environment. The hotel is specifically designed so that all family members can enjoy the 'All Inclusive' concept.
Iberostar's 'All Inclusive' concept has been a success across the world in the Caribbean, America, southern Europe, and northern Africa, and has convinced many travellers who, in addition to this resort, have visited its other three hotels that are also located on the Jandía peninsula in Fuerteventura.
Among the chain's various awards, the Iberostar Selection Fuerteventura Palace hotel is also placed in the top 5 of the best 'All Inclusive' hotels in Spain thanks to its privileged location on the beachfront, and its Star Prestige service, designed for a unique and exclusive all-inclusive experience never seen before.
The hotel chain has also been awarded the second-best hotel among the 'Top 25 Hotels in Spain' and the second-best luxury hotel in Spain, for the Iberostar Grand El Mirador in Tenerife. In addition, the Iberostar Selection Anthelia, also in Costa Adeje, is ranked as the second best 'All Inclusive' in the country. In this latest ranking, eighth place goes to another company establishment, the Iberostar Selection Lanzarote Park, on the island of Lanzarote.
Other articles that may interest you...